SURPRISE, AZ - On August 5, the City of Surprise has announced Donna Meuse to be the next Surprise Human Resources Director. Donna was selected by Mike Frazier, Surprise's City Manager.
According to Frazier, Donna has the capability in the Human Resources or HR field to fit perfectly in her new role. She also brings ideas for Surprise's innovation in the future. Frazier also stated that Donna has a great potency as a leader and wants to see Donna's progress as the new HR director.
Donna has experience in the related field for 14 years, where she spent ten years in the City of Surprise alone. Before the current role, she was the Interim Human Resources Director replacing Lisa Angelini as she retired in July. She began to work with the City of Surprise in 2011 as an HR Analyst and eventually promoted to be HR Manager for four years before being the Interim Director role.
Donna stated, "I'm honored to have been part of what the HR team and the city has accomplished over the last 10 years, and I am excited to serve in this new role as we continue to strategically partner with our employees and other departments to foster a work environment that we can all be proud of."
Donna Meuse is a Master of Science in Leadership from Grand Canyon University and a Boston University graduate with a Bachelor of Science in Communication title. She also earns the HR Certification Institute certificate as a Senior Professional in Human Resources. Until now, she is a Society of Human Resources Management member.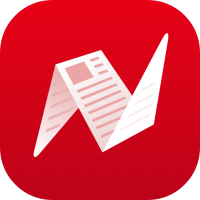 This is original content from NewsBreak's Creator Program. Join today to publish and share your own content.