YUMA, AZ - August 2021 marks the new school year in Arizona. The Yuma Police Department provides various driver and bus school safety precautions for everyone's consideration concerning this occasion. These guidelines apply to school zones.
The first is intended for drivers. Cars and other roadway vehicles are the most common cause of injury and death in vehicle accidents. Check that all drivers and passengers are wearing their seatbelts properly. Always seat children in safe child seats and correctly place them in the passenger seat.
Parents might want to take their children earlier in the first weeks of school. Drop and pick them up at the school's drop-off and pick-up zone or along the road curb. It would be best if you never made any U-turns in the school area or accidentally double park your vehicle, or else a fine of traffic violations will be issued. Lastly, pick your child on time. Don't let them wait in front of the school without any companion.
The second one is for bus riders. On one side, the bus ride is the safest way to go anywhere, including to and from school. Despite the safety, accidents on buses could still happen, and injuries may be inevitable, especially on children while getting on or off the bus. Share these bus safety tips with your children.
Tell them to get to the bus stop earlier before the scheduled arrival time and wait on the curbside. Make sure they are not joking with their friends while waiting. Before they get on the bus, tell them to make sure that the bus has completely stopped.
On the bus, keep their head and arms inside the bus until they arrive at the school. Tell them not to play and joking around and distract the driver. Lastly, teach them about the bus' blind spot area, which is approximately 10 feet in front of the bus.
For other safety tips, visit this page https://www.yumaaz.gov/Home/Components/News/News/441/308.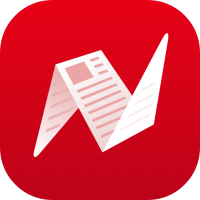 This is original content from NewsBreak's Creator Program. Join today to publish and share your own content.