TEMPE, AZ - The Arizona State University or ASU is now offering a new online degree program. The program entitled Bachelor of Arts in communication is offered at Hugh Downs School of Human Communication of ASU. Prior to the online class, the program was already introduced at the campus.
"Students completing this degree will be better speakers and more organized writers," said Sarah Tracy, professor and interim director at the Hugh Downs School. This program is the latest online offering from ASU's Hugh Downs School.
"They will also learn how to be leaders, be more valued in group communication situations, and will obtain critical thinking skills that help them analyze messages and make contributions to diverse workplace environments," said Tracy.
"This degree also emphasizes interpersonal communication skills. Given the importance of relationships to our emotional and physical well-being, it's necessary to learn how to develop and maintain them."
Jennifer Linde, the director of online learning at the Hugh Downs School commented on how versatile a communication degree is.
"Communication graduates are sought-after in almost any industry you can think of, and our graduates land jobs in an array of different fields," said Linde.
The program will fit students who are interested in various industries including business management, sales, event planning, advertising, public relations, education, government, law, international relations, and many more.
This bachelor's degree is perfect for students to emphasize the humanities side of communication including the qualitative research methods such as in interviews and focus groups. This program could be finished in eight semesters or three years.
Faculty launched one of ASU's first online degrees, the Bachelor of Science in communication in 2011, currently ranked No. 6 in the nation by U.S. News & World Report.
Back in 2011, ASU officially offered the first online degree, B.Sc in Communication. The U.S. News & World Report currently puts this online program in the Top 10 rank in the country.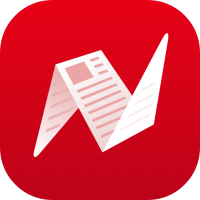 This is original content from NewsBreak's Creator Program. Join today to publish and share your own content.