CITY OF MARICOPA, AZ- In these summer months, many families and children will look for water activities to cool themselves. But before you dive into a pool, make sure you and your families or children know the water safety tips.
The Maricopa City Fire/Medical Department shares some safety tips to prevent drowning with "The ABCs of Water Safety."
1. A for Adult Supervision
If you have children or guarding a child when going to water parks, don't let them be alone near water bodies. Adult supervision has to be done consciously and considerate. Never let yourself be distracted by your phone or anything else since your presence is not enough. In case you are about to move to another area, take your child with you.
2. B for Barriers
Barriers such as pool fences, self-closing doors with child-proof handles, and alarms are backups beside the adult supervision and presence. Those barriers will prevent children to enter the pool area. Other places that contain a body of water in your homes such as bathtubs and buckets should be emptied if there are children in your house. In addition, toilets can also be secured using locking devices.
3. C for Classes
Get your children swimming lessons that fit their age. Providing your children with a proper swimming lesson will make them gain the ability to handle their own safety around a body of water. In addition, CPR instruction and lessons could become in handy too, both for you and your children. But keep in mind never consider swimming lessons as children's drown proofing.
Remember to keep your safety as well as your children's. Drowning on children could lead to fatal injuries and even death.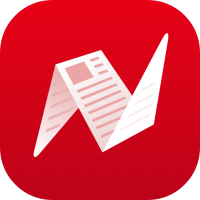 This is original content from NewsBreak's Creator Program. Join today to publish and share your own content.