CITY OF CHANDLER, AZ- The City of Chandler has announced that Joshua Wright will be the new Chandler's City Manager. The employment contract will be discussed by the City Council in a meeting on August 12 at the end of national recruitment. Joshua Wright will replace Marsha Reed, who retired in March 2021.
"Through a five-month recruitment process, we interviewed a number of great candidates for the City Manager position and ultimately selected the internal candidate, Joshua Wright," said Chandler Mayor Kevin Hartke. "Through his role as Assistant City Manager and in his recent Acting position, Joshua has guided the City through many challenges and has led the City to record-setting successes, including the largest private investment project in Arizona's history with Intel. Joshua has proven himself as a natural and inspiring leader, and I look forward to working alongside him to continue leading this community in the direction of innovation and excellence."
Prior to this role, he was the Chandler's Acting City Manager in March 2021, supervising the city's daily operation. His career in Chandler started in 2017 as Assistant City Manager to supervised the City departments and divisions. Wright also served as Wickenburg Town Manager for five years, and another five years as Town Manager, Assistant and Director of Strategic Initiatives of Marana, Town of Arizona.
He said that he felt honored to be designated as the City Manager and is excited about the Chandler's future. Joshua Wright is East Valley, Chandler native, and being one of Chandler's leaders is like being to lead his own family.
Joshua Wright is a Master's graduate of Public Administration and a Psychology and Religious studies graduate of the University of Arizona. He served as the president of the Arizona City and County Management Association and awarded the Associate's Award for Excellence in Leadership in 2010. In 2011, he was designated for the Economic Developer of the Year by the Arizona Association for Economic Development.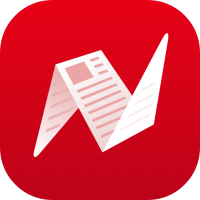 This is original content from NewsBreak's Creator Program. Join today to publish and share your own content.