GILBERT, AZ - The City of Gilbert is inviting the citizens of Gilbert to share feedback on the Shade and Streetscape Master Plan. The event will be on August 12, 2021, at the University Building Assembly Room at 92 W Vaughn Ave #101 at 6 p.m.
The Shade and Streetscape Master Plan is issued regarding the condition of Arizona in general including Gilbert, where trees and shade structures are important infrastructures that need long-term plans to maintain.
This master plan will include a roadmap that shows shade canopy, urban tree palette, and the initiation of the "Right Tree, Right Place" policy. The feedback will be gathered from the public and will be considered to the plan's continuity.
The plan aims to establish a better and livable city through strategic investment in the maintenance and growth of the city's greenery and shades. It also has planned goals such as increase comfort and shade, reduce urban heat and increase urban cooling, long-term shade canopy, establish cool temperature hubs, and ensure accessibility and education.
In addition, with this master plan, Gilbert also focuses on the quality and quantity of shade and trees on public spots to achieve cool temperature hubs and pedestrian-friendly corridors.
According to data, Gilbert has currently reached 11.5 percent of tree coverage that includes ten areas from the Heritage District to Agritopia and a total of ten miles of arterial and collector roadways. The city of Gilbert uses two methods including satellite imagery and field documentation regarding the total shade coverage of both public and private trees that affect citizen's walkability to create the report.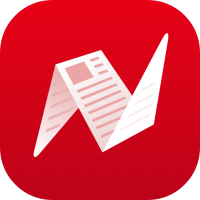 This is original content from NewsBreak's Creator Program. Join today to publish and share your own content.