MESA, AZ-The Mesa Arts Center or MCA, will be holding an event called "Season Kickoff Festival Wonderland" on Friday, September 10, 2021, from 6 p.m. to 10 p.m. This event will be completely free for all ages and will be at Mesa Arts Center at One East Main Street, Mesa.
The event will feature live music, various food vendors, interactive activities, and new art exhibitions. The live music events will be divided into two stages; the first one is at MCA Courtyard that will feature Bill Davies and Prafula Athalye Table Ensemble from 6 p.m. to 8 p.m. and from 8 p.m. to 10 p.m. respectively. The second one will be at Wells Fargo Stage featuring Ponderosa Grove and Jerusafunk from 6 p.m. to 8 p.m. and from 8 p.m. to 10 p.m. respectively.
The food vendors will include Paletas Betty, A Little Toast of Chaos, The Nile Coffee Shop, Majik Milkshake & Classic Sodas, Sonora Sams Hot Dog, and Mom's Bakery.
All visitors will have the chance to do various activities including an animal scavenger hunt in finding mystical creatures from Wonderland artwork around MAC, interacting with Phoenix Zoo's critters, Mobile Art-Based Engagement Lab's interactive virtual desert exploration, and enjoying the MAC's art studios live demonstrations including free yoga sessions in the grass and artist weavings.
There will also be public art installation and projection by local artists including Emmett Potter, Danielle Wood, Erica Black, Katherine Simpson, Dr. Jnaneshwar Das, and Matt Smith. Arizona Museum of Natural History—i.d.e.a Museum, and Desert Botanical Garden will also feature various activities for visitors to enjoy.
Lastly, there is a live screening of Nova Ami & Velcrow Ripper's 2018 film "Metamorphosis", at 8 p.m. Visitors are asked to bring a blanket since it is outdoor in-grass activity.
Visit here for more information.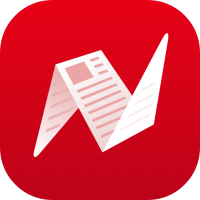 This is original content from NewsBreak's Creator Program. Join today to publish and share your own content.