SCOTTSDALE, AZ - The Desert Botanical Garden in Scottsdale is holding an event called Flashlight Nights. The event will be on Saturdays from June 5 through to September 4, 2021, and is open for all ages with social distancing protocols.
The Flashlight Nights is a series of events that will be at night time that allows visitors to explore the Botanical Garden. The visitors will self-guide themselves and see the night-blooming plants and nocturnal animals that inhabit the desert. The visitors are asked to bring their own flashlights.
The Desert Botanical Garden is located at 1201 N. Galvin Parkway, Phoenix. It opens daily from 9 a.m. to 5 p.m.
Regarding the COVID-19 pandemic, the Garden is applying a face mask policy for all visitors, whether it is day or night, indoor and outdoor spaces. Every visitor that is not wearing a face mask will not be allowed to enter the Garden.
The physical distancing rule of six feet away from other visitors still apply. The Garden also provides hand sanitizer stations along the trail to be used from time to time.
The event will be split to every thirty minutes and limited to fifty guests each, from 7 to 9 p.m.. The last admission will be at 8.30 p.m. There will be also Adult and Youth Girl Scout Flashlight Nights on August 7 and 14, 2021.
The ticket for the event is included with the general admission. It costs $14.95 for adults, $9.95 for children, and free for the Garden's members. The event requires an advanced online registration that can be accessed here.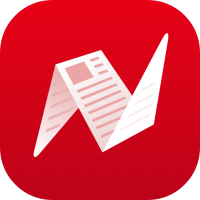 This is original content from NewsBreak's Creator Program. Join today to publish and share your own content.