MARICOPA COUNTY, AZ - Maricopa County Air has issued an Ozone High Pollution Advisory this July. The advisory shared some tips to reduce ground-level ozone by Clean Air Make More, an initiative by Maricopa County to create an area with cleaner air.
Ground-level ozone is a result of a chemical reaction between nitrogen oxides and volatile organic compounds or VOC under the heat from the sun. You can choose more efficient and low-polluting vehicles such as hybrid vehicles, hydrogen-fueled, or fully electric ones instead of internal combustion engines.
Avoid long lines at drive-through fast-food restaurants and keep your vehicle maintenanced regularly since it will create a more efficient combusting resulting in cleaner exhaust gas. Keeping your tire pressure properly inflated and aligned will also make your vehicle more efficient.
You can also choose to walk, ride a bike, or use public transportation to reduce even more pollutants. However, if there is a high pollution notice issued, reduce heavy outdoor activities especially for those who have asthma.
To further reduce the chance of polluting the air, start using a rake or broom instead of leaf blowers or gas-powered lawn and garden equipment and replace your wood-burning fireplace with ones fueled by natural gas.
Choose "green electricity" products by low pollution or zero-pollution facilities and other home products with less and recyclable packaging. Replace your disposable battery with rechargeable ones for frequently-used devices.
You can start to use low-VOC or water-based paints, paint strippers, finishes, and stain removers. You can also reduce the use of disposable paper and plastic bags with canvas bags.
Always check daily air quality forecasts on Clean Air Make more here. For other ozone-reducing tips, visit here.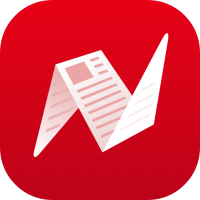 This is original content from NewsBreak's Creator Program. Join today to publish and share your own content.