MESA, AZ — Monsoon season is up ahead in Arizona, and it brings storms, including lightning and high winds. The City of Mesa has tips to stay safe during thunderstorms and high winds.
1. Thunder Storms and Lighting
Note that you are pretty close to being struck by lightning if you can hear a clap of thunder. The first thing you need to do is go to a sturdy building or a hard-topped vehicle and wait for thirty minutes after the last thunder is heard.
Do not use your landline since they conduct electricity. If you are taking a bath, immediately go out of the bathroom since metal pipes and running water conduct electricity. Lastly, if you have a pet, bring them inside or accompany them since they are so scared of thunders.
2. High Winds
Arizona's thunderstorm winds could reach 40 miles per hour, and straight-line winds can reach 100 miles per hour. If you are outside, get into a building and get away from windows. Debris brought by winds could shatter windows.
If you are driving, reduce speed and take more control of your steering wheel due to extra movements. Get away from high-profile vehicles such as trucks, semis, buses, and towing trailers since they can be unpredictable during high winds. Lastly, watch for large trees close to your home since they could fall and harm you.
In addition, storms also could cause floods if it happens in wildfire burn scar areas. The City of Mesa offers free sand and sandbags to assist in protecting the citizens' properties from stormwater. Visit here for more information.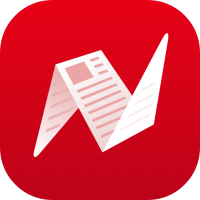 This is original content from NewsBreak's Creator Program. Join today to publish and share your own content.