PHOENIX, AZ — A portable "Ocean Space Habitat" co-invented by Winslow Burleson, a University of Arizona researcher, was featured in the Discovery Channel's Shark Week on July 18.
The Ocean Space Habitat is an inflatable tent for researchers to camp out underwater. This invention is a result of a partnership between Burleson and Michael Lombardi, a professional diver.
Winslow Burlesonis a professor and director of research for the School of Information in UA College of Social and Behavioral Sciences and a partner of UA's Health Science Design Program. He is also a member of the university's BIO5 Institute and aided the development of the tent's technology when he was a professor at New York University.
Research and development for the Ocean Space Habitat are currently being conducted at Lombardi Undersea LLC with several academic and industry partners, including the University of Arizona, New York University, University of Connecticut, the City University of Hong Kong and Subsalve USA.
"(The University of Arizona's) Ocean Space Habit research collaborations are expanding what is possible and feasible in a broad range of underwater environments, ranging from coral reefs studies and novel fisheries to human-robot collaborative teams and planetary analogue missions," Burleson said. "Airing first-of-its-kind hammerhead research on Shark Week is certainly one of the highlights to date."
The Ocean Space Habitat features a relatively dry and protected underwater space for divers to put their equipment inside. The tent also has a high-tech decompression system after deep dives to prevent decompression sickness even can be used to treat decompression sickness in remote locations. The tent is super portable and provides enough life support to up to two divers for a night's stay.
"The underwater value is analogous to a backpacking excursion – we certainly learn more from an overnight in the environment than a short walk in the park. That step has not yet been taken in the underwater world in an affordable and accessible way for the masses," Lombardi said.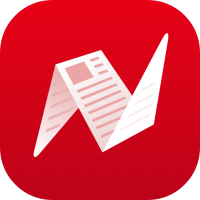 This is original content from NewsBreak's Creator Program. Join today to publish and share your own content.