BUCKEYE, AZ—The City of Buckeye is providing residential curbside pick-up services for its residents. There will be two services a week, with one for trash and one for recycling pick-up. The service is free and will be included in the monthly solid waste fee.
For this recycling service, every resident of Buckeye's corporate city limits must have a solid waste account that can be accessed here. Visit here for more information about proper recycling by Republic Services.
The recycling service will only accept clean materials including bottles (both plastic and glass), food or drink cans, paper, and cardboard. Those items should be in intact condition, and not be bagged. The recycling service will not be accepting items that have turned into pieces or shredded paper, since they will easily be blown away by the wind. Plastic bags or plastic film materials will also be rejected.
For every resident that will submit their items, take note of these steps before your items are picked up by the staff.
1. The container should be placed on the street in front of your house the night before the collection day. Don't put it on the sidewalk.
2. The container wheels should be adjacent to the curb or on a collection pad with alley service. It can be next to a road with no sidewalk, too.
3. There should be no objects blocking the container.
4. If you have in-ground garbage cans, there will be in-ground service that will take and return the cans.
This service is part of the City of Buckeye's "Do More Blue" campaign that aims to reduce the use of natural resources and extends the life of landfills. Visit here for more information or call (623) 349-6100.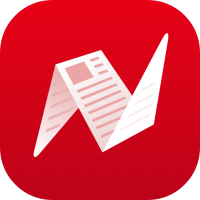 This is original content from NewsBreak's Creator Program. Join today to publish and share your own content.