MARICOPA COUNTY, AZ - Monsoon season is the time when storms occur often and could create a flash flood if they fall in burn scar areas. The Maricopa County Department of Emergency Management has recently shared the tips to raise awareness while you are hiking in this monsoon season. The tips are from Arizona State Parks in its official YouTube channel.
1. Always check the regional weather
Before you go hiking or during hiking, always check the weather report for the area where you are about to hike. It will be way more important if the trail you choose has any washes, creek beds, or canyons. Get ready for heavy rainfall in the middle of the hike.
2. Pay attention to your surroundings
When you are hiking, your ears and eyes will have to work sharper than usual. Pay attention to the sounds of rushing water or murky water flowing near you.
3. Get to higher ground instantly
After you saw flowing water or heard the rushing water, get to higher ground immediately. Make sure your position is higher than the water flow. Or, if you are close enough to your base camp, get there as quickly as possible.
4. Never cross rushing water
It is very dangerous if you cross rushing water since flash floods contain sharp and dangerous debris that could easily harm or even kill you. The flood will also cover the path that you can't see. Besides, water itself is already heavy, especially when it carries debris with it. It can knock you easily and carry you with it.
5. Stay calm
After you are already on higher ground, wait for the water to recede and call for help. Make sure there are no other flood aftershocks before you continue your hike.
For more information about hiking tips, visit here.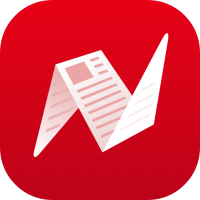 This is original content from NewsBreak's Creator Program. Join today to publish and share your own content.