PHOENIX, AZ — The Northern Arizona University, or NAU, has recently ranked 7th out of 366 colleges on MilitaryTimes's list of "Best for Vets: Colleges." In addition, the Arizona State Legislature has also acknowledged NAU as an Arizona Veterans Supportive Campus.
NAU offers two Veteran Military Success Centers including one as a general office and the other is in the W.A. Franke College of Business. The success centers will connect each military-affiliated student to connect with each other and providing the resources they needed in school, from enrollment aid to health services. Partnering with the Office of Indigenous Student Success, NAU will also provide services to military-connected indigenous students.
NAU's Department of Veteran and Military Services or VMS offers a wide range of support services to military-connected students and Veterans to facilitate the shifting from military to academic and civilian life. The department aims to raise awareness in staff and faculty about Veteran-specific needs by providing a series of videos and an open discussion at the inaugural Bridging the Gap conference.
VMS will provide an in-house writing specialist in the success centers who focuses on helping the student from military writing skills to an academic or civilian context. The Course FYS 131: Cultural Understanding First – Veteran Integration Engagement contains an academic base for students which help in critical thinking, writing and oral communication skills, and transitional issue to reach higher education.
The other program, the Vet Jack Resource Navigator will match new students with a current student mentor that will serve as a connector for the new students with services, clubs, and programs before their first day in college.
Meanwhile, Student Affairs offers an automated alert program that sends notifications to VMS about low grades, financial balance or enrollment concerns for VMS to help students set up a plan for the next step they should take. In addition, NAU also partners with "be connected," an Arizona organization that provides information, resources and support to Arizona service members, veterans, families, and helpers.
Until today, NAU offers seven internal scholarships, including The Major General Earl and Nadia Matthews Military Spouse Scholarship, Gordon McKenzie Scholarship, John Joyce Scholarship, The Military Spouse Scholarship, Joseph F. And Corinne J. Dox Scholarship, Ray Sparks Scholarship for Veteran Business Students, and CMC Louis C. Bozeman Scholarships. Military Officers Association of America aids NAU's to provide scholarship chances for veterans and ROTC Cadets.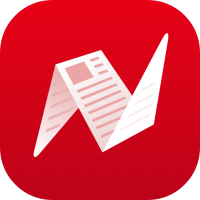 This is original content from NewsBreak's Creator Program. Join today to publish and share your own content.