PHOENIX, AZ — Early July is the time for Arizona to get hit with the extremely hot weather. The temperature could show a number of 100 to 120 degrees even when the night comes. Arizona State University or ASU Adulting shares the essential tips for everyone who lives in a desert area, or other hot areas to stay healthy and cool when the extreme heat strikes.
Water is the most essential thing for humans to consume. Even if you don't live in a desert area, drinking water is a must to support your daily life and health. According to ASU Adulting, the typical advice of eight eight-ounce glasses isn't really true. The more precise method is to drink water according to your body weight.
In a hotter place, we will get thirsty more easily. Know the early symptoms of dehydration, such as dry-mouthed and feeling thirsty before it leads to more serious symptoms such as lethargy, headache, and increasing heart rate. The color of your urine can also tell how dehydrated you are. Visit here to see the urine color chart.
Other than that, do not forget to use sunscreen. For areas like Phoenix and Arizona in general, applying sunscreen to your skin is life-savingly important to protect your skin.
Choose the right sunscreen for your skin by looking at the SPF levels and other ingredients that may cause irritation or allergy for people with sensitive skin. Get different types of sunscreen for your face and your limbs. The ultraviolet from the sun could be really dangerous and can trigger different types of skin cancer so applying sunscreen will really help you to prevent too much exposure from the sun's ultraviolet.
Other tips such as using a sunshade and long-sleeved shirts could also help you from sunburn.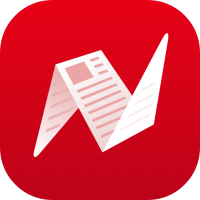 This is original content from NewsBreak's Creator Program. Join today to publish and share your own content.