MARICOPA COUNTY, AZ — It is monsoon season for Arizona. From June through September, the rainfall will be higher than other months of the year, followed by mosquito breedings in the neighborhood. It could spread mosquito-borne diseases such as Zika and West Nile virus. The Maricopa County Department of Public Health shares the ways to prevent mosquito bites.
1. Use insect repellent
It is recommended to use an EPA-registered insect repellent that contains DEET, picaridin or oil of lemon eucalyptus.
2. Long sleeves and pants could be handy
When you are about to take an outdoor trip, wear long sleeves, long pants and socks. In addition, you can spray the clothes with repellent that contains permethrin or DEET on your thin clothing for extra protection. A permethrin and DEET-containing repellent is prohibited to use directly to your skin.
3. Install and/or repair screens
If you have screens on windows and doors, check for the gaps or rips on them. Repair them so that mosquitos won't get in between gaps.
4. Drain standing water
Standing water is the perfect spot for mosquitoes to breed. Empty flower pots, buckets, barrels and other containers that could be a place for standing water around the house. If there are tire swings nearby, drill holes on the tires so water could drain out.
Note to everyone that although dusk and dawn are the peak times for many species of mosquitoes, mosquitoes can still bite at any time. It will be better to use repellent and protective clothing every time you go outside even it's afternoon or nighttime.
Visit here for more information to prevent mosquito breeding.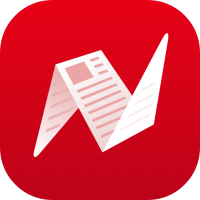 This is original content from NewsBreak's Creator Program. Join today to publish and share your own content.