MARICOPA COUNTY, AZ — On July 12, 2021, the Maricopa County Attorney's Office shared tips and advice for every road user to drive responsibly and keeping the road a safe place.
The statistic shows that ninety percent of accident cases were the result from irresponsible driver behavior such as speeding, distracted driving, drunk and drive, or reckless driving. By 2021, Arizona was in the second position in the U.S. for citations and fines for street racing and high-speed driving. In 2020, Phoenix police had received more than a thousand calls related to road abuse crimes and made more than 160 arrests. This year, although there are fewer drivers recorded for the fines, the traffic fatalities across Arizona are increasing with speeding as the most cause.
In addition, wrong-way drivers also become another danger in Arizona roads. In May, there are sixteen accidents and twelve deaths recorded related to wrong-way drivers with two out of three wrong-way drivers being intoxicated when they crashed. It also showed that their blood-alcohol levels are more than twice the legal limit.
All those accidents are absolutely avoidable. Here are some tips from Maricopa County Attorney's Office to prevent more road accidents.
1. Concentrate on your driving and ignore every distraction. On the other hand, always be prepared for hazards including wrong-way drivers.
2. Drive under the posted speed limits. Some crashes occur when vehicles are at the same speed as the speed limits.
3. Always buckle your seatbelt up and make sure your passengers are buckled up too.
4. If it is possible, avoid late-night driving between midnight and 3 a.m. especially on the weekends. At those times, wrong-way and impaired drivers are most likely to be on the road.
5. Call 911 if you found aggressive drivers, street racing or impaired drivers.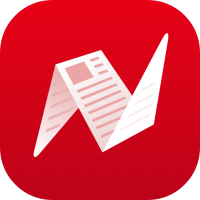 This is original content from NewsBreak's Creator Program. Join today to publish and share your own content.