PHOENIX, AZ — Coffee is a top priority in Phoenix. A few minutes to grab a breakfast dish, pick up a favorite brew before a commute or a brief conversation outdoors with a buddy over a latte are all available at several small coffee shops in the neighborhood. These five coffee shops in Phoenix also include baked pastries, well-made coffee and lattes and an outside terrace with gorgeous views.
1. King Coffee
1020 S Mill Ave Tempe, AZ 85281
Mon - Fri: 7:00 a.m. - 5:00 p.m.
Sat - Sun: 8:00 a.m. - 4:00 p.m.
The beans for King Coffee come from Cortez Coffee, a local roaster. The service is usually good, and despite the small area, the welcome is kind. Espressos, cold brews and flavored lattes are available. Sandwiches with vegetarian, ham and turkey fillings, as well as pastries, are available on the menu. Indoor dining is available, but expect to wear a mask.
11 W Boston St Suit #6 Chandler, AZ 85225
Every day of the week: 6:00 a.m. - 6:00 p.m.
The company's owner, Julia Peixoto Peters, brought her Brazilian ancestry to Peixoto Coffee Roasters. The coffee is grown on the family farm in Brazil, and they make a conscientious effort to encourage sustainability in their coffee production. Speciality beverages include a white silk mocha, a sugar plum latte and a Canadian fog, all of which are served in historic downtown Chandler. The lobby is closed, but you may purchase it online and have it delivered to your door.
3. Press Coffe - Scottsdale Quarter
15257 N Scottsdale Rd Building F - Ste 160 Scottsdale AZ 85254
Mon – Sat: 6:30 a.m. - 7:00 p.m. 
Sun: 7:00 a.m. - 7:00 a.m. 
Press Coffee Roasters is a dependable location that serves freshly roasted coffee from the area. Subscriptions allow customers to sample different beans, such as Union espresso, Roaster's pick, Early edition and Four Corners. The food selection is extensive, with avocado toast being a particular favorite. Every year, for one day only, Press Coffee contributes 100% of its profits to a local charity.
10269 N Scottsdale Road Scottsdale, AZ 85253
Daily: 7:00 a.m. - 3:00 p.m.
Maverick Coffee, which was founded by Olympic athletes, gets its beans from vendors in Presta, Tucson and Ritual Coffee in San Francisco. V60, Chemex, Aeropress and French Press are some of the pour-over choices. Kyoto-style (a slow-drip method that originated in Japan) and toddy cold brew are also available (a steeping method that creates a thicker cup). This coffee shop, which has a typical European atmosphere, serves its excellent coffee preparation to customers on the street.
5. Provision Coffee Bar-Arcadia
4501 N. 32nd Street Phoenix, AZ 85018
Daily: 6:30 a.m. – 5:00 p.m.
Provision Coffee Bar customers may feel good about ordering their favorite drink, since a percentage of the proceeds are donated to communities where coffee is a major source of income. A habanero mocha, passion fruit caramel latte and honey lavender latte are among the intriguing beverages to sample.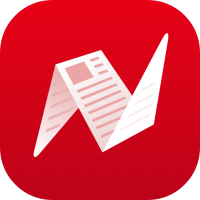 This is original content from NewsBreak's Creator Program. Join today to publish and share your own content.