PHOENIX, AZ — The Arizona Veterinary Medical Association or AzVMA is holding a webinar on Wednesday, July 21, 2021. This webinar theme is "Case Study of the Month" with the pitch Common Dental Case Studies Seen Every Day in Practice and will be from 6 to 7 p.m. on Zoom.
The webinar will feature Gary Goldstein, DVM, FAVD, DAVDC, of Lakefield Veterinary Group. In this webinar, participants will be engaged to discuss topics, such as handling deciduous teeth that can cause malocclusions and the treatments, how to talk to clients about feline tooth resorption, how to diagnose and treat feline tooth resorption, how to know and handle different signs or complicated crown fractures and understand further about maxillary swelling causes and treatment.
The webinar fee will be differentiated by:
AzVMA members for $25,
Non-AzVMA members for $45,
The Veterinary Health Care Team of Arizona or VHCTAz members and students for $10, and
Non-VHCTAz members for $20.
Dr. Gary Goldstein is a veterinarian at Lakefield Veterinary Group. He graduated from the University of Minnesota School of Veterinary Medicine in 1984. In 1987, he became a Charter Fellow in the Academy of Veterinary Dentistry. He followed his role as a Board Certified in Veterinary Dentistry and Oral Surgery in 1992.
Dr. Goldstein was also a Professor, leading the Veterinary Dentistry and Oral Surgery service for thirteen years, and an associate medical director at the University of Minnesota Veterinary Medical Center for five years. His role was to lead medical operations, strategic planning and implementation of medical standards.
Before his role in Lakefield Veterinary Group, he was the Chief Medical Officer of the Group six years ago. He led the medical teams, gaining the medical quality in their hospitals, engaged in doctor recruiting, the Group's advisor for the ever-changing veterinary medicine situation. He was also the Executive Vice Presidents of Mergers and Acquisitions last summer.
For prospective attendees, visit https://azvma.org/events/eventdetails.aspx?id=1521884 for online registration and other information related to the Zoom tutorials.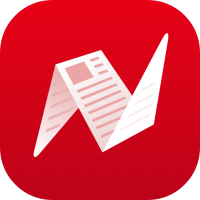 This is original content from NewsBreak's Creator Program. Join today to publish and share your own content.