PHOENIX, AZ — The Phoenix Art Museum together with FilmBar, or PhxArt + FilmBar Present Films, as the museum says, will feature a movie showcase on Wednesday, July 21, 2021. The movie will be Trees Matter's Intelligent Trees and will be featured from 6.30 p.m. to 7.15 p.m.
This documentary movie is directed by Julia Dordel and Guido Tölke. Intelligent Trees tells about how Peter Wohlleben, the author of "The Hidden Life of Tree", and Dr. Suzanne Simard of the University of British Columbia studied and present how unbelievably the trees communicate and care for each other.
For Wohlleben and Simard, trees are so much more than rows of wood waiting to be turned into furniture, buildings or firewood. Trees are more than just oxygen-producing organisms or human air cleaners. Just like other living creatures, trees are individual beings that have feelings, friendship, even language that they use to look after each other. Intelligent Trees shows the ways of how trees communicate from the point of view of a forester and a scientist's microscopic observation.
Intelligent Trees is a 2016 movie with forty five minutes of duration. Watch the trailer at https://www.youtube.com/watch?v=3HPgqqdcQXA.
The ticket fee for non members will be $15 for film only; $23 for film and general admission for non-members. For members, the ticket will be $12 for film only; $20 for film and general admission.
PhxArt + FilmBar Present Films is supported by the Angela and Leonard Singer Endowment for Performing Arts.
The Phoenix Art Museum is located at 1625 N Central Ave, Phoenix, Arizona. It is the largest art museum in the Southwest region that features world-class art in downtown Phoenix.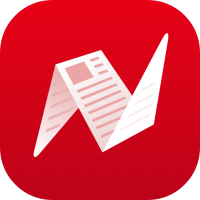 This is original content from NewsBreak's Creator Program. Join today to publish and share your own content.