PHOENIX, AZ — The Phoenix Art Museum is holding an event called Great Art on Screen: Hermitage: The Power of Art on Wednesday, July 28, 2021. The event will be at Whiteman Hall of the Museum and will begin from 6.30 through 8 p.m.
This event is presented by By Experience that will feature a documentary about an amazing building complex of the Hermitage Museum in St. Petersburg. The Hermitage is a two and a half-century building complex that contains the world's largest collection of paintings. The audience will be mesmerized by the Hermitage's magnificent interiors and historical meeting points for foreign artists, architects and intellectuals.
Tony Servillo, an Italian actor who is featured in the documentary, will bring the audience to see the Heritage and the amazing city of St. Petersburg, including its waterfront, statues, canals and the bridge that resembles a symbolic cultural and visual element. This 2019 documentary movie is ninety minutes long, directed by Michele Mally.
The ticket fee for this event will be $18 for the public and $15 for museum members, excluding the general admission ticket. The general admission will be $5 for the youth aged 6 to 17 years old, $18 for college students, $20 for seniors of 65 years old and above, and $23 for adults.
The Museum recommends buying tickets in advance by online purchase to avoid a $2 surcharge. For online ticket purchases, visit https://phxart.org/show/great-art-on-screen-hermitage-the-power-of-art/?eid=b637a5aa-3abf-eb11-830a-e2ddcb1cef1e.
Visitors are encouraged to use masks and obey the social distancing protocols.
Great Art on Screen is supported by the Angela and Leonard Singer Endowment for Performing Arts.
The Phoenix Art Museum is located at 1625 N Central Ave, Phoenix, Arizona. It is the largest art museum in the Southwest region that features world-class art in downtown Phoenix.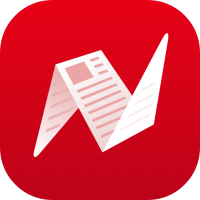 This is original content from NewsBreak's Creator Program. Join today to publish and share your own content.