PHOENIX, AZ — The Heard Museum of Phoenix is featuring an exhibition called "All at Once: The Gift of Navajo Weaving" until September 26, 2021. This exhibition showcases 46 exquisite textiles from contemporary Navajo weavers.
The weavings included in this exhibition are made by weavers such as Marlowe Katoney, Marilou Schultz, and sisters Barbara Teller Ornelas and Lynda Teller Pete. They share their own words, source of inspiration, as well as the way family heritage, technique, materials, and knowledge built them up by years of training to come together "all at once" under the weavers' hands. All the weavings are now becoming the Heard Museum's permanent collection.
Virginia M. Ullman Foundation, Arizona Commission on The Arts, and Arts + Culture City of Phoenix are the sponsors of his exhibition.
The public can also see the behind the scene video of the exhibitions at https://www.youtube.com/playlist?list=PL8qitJrio5nn5b_rHFqt0lkCEcbmEug6X.
Tickets for this exhibition will be included in general admission with the rates below:
Free for American Indian adults and children with a tribal ID shown at the entrance.
Free for children under five years old.
$9 for children and juveniles age 6 to 17 years old.
$9 for students with college ID shown.
$14 for seniors age 65 years old and above.
$17 for adults between the ages of 18 to 64.
There is also a member offer for the ticket. Visit https://heard.org/support/membership/ for membership information and perks.
The Heard Museum is a museum dedicated to the advancement of American Indian art. Heard Museum was established in 1929 and is already acknowledged internationally for the quality of the collections, international exhibitions, and education programs. Heard Museum engages the American Indian artists and tribal communities to provide visitors a different perspective about Native art.
The Heard Museum is located at 2301 North Central Avenue, Phoenix, Arizona. It opens from Tuesday to Sunday from 10 a.m. to 4 p.m.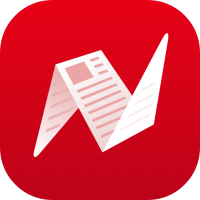 This is original content from NewsBreak's Creator Program. Join today to publish and share your own content.