PHOENIX, AZ — Lawn Gnome Publishing, a bookstore in Phoenix, is holding a poetry reading competition called "Phoenix Poetry Slam". It is a weekly event held every Wednesday of this July. The next event will be on July 7, 2021 at 7 p.m. at Lawn Gnome Publishing at 912 N 5th Street and Roosevelt, Phoenix.
This week's Poetry Slam will feature eight poets who read poetry for a three rounds-competition with five randomly selected judges at Lawn Gnome Publishing.
The ticket will be $7 for advanced purchases and around $15 for walk-in ticket purchases. This event is for all ages but Lawn Gnome Publishing warns visitors to be aware of adult themes and strong language since it is an uncensored event. Visit https://www.eventbrite.com/e/phoenix-poetry-slam-tickets-160050390025?aff=ebdssbcitybrowse for ticket purchases. Furthermore, call 602.721.9175 for additional accessibility arrangements.
Phoenix Poetry Slam was brought by Lawn Gnome Publishing after the 2014 Individual Poetry Slam. This event, which was established back in 90s, aims to search new talented poets and promote literary events. This event is open for any and all genders, sexuality, ethnicity, ability and ages, and it accepts every form of freedom of speech. The Poetry Slam will not limit and censor any content and trying to create a constructive atmosphere of equality, sensitivity and progress of art events.
For any poets who are interested to compete in Phoenix Poetry Slam, send an email to gnome.chomsky@lawngnomepublishing.com with "POETRY SLAM" in the subject line. Lawn Gnome Publishing will then send a confirmation email including the rules and expectations of the event.
Lawn Gnome Publishing is an independent bookstore and publisher in Phoenix, Arizona. It sells a various range of books, accessories, as well as provides various events in purpose to strive the local art community. Visit https://www.lawngnomepublishing.com/ for more information.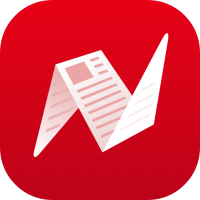 This is original content from NewsBreak's Creator Program. Join today to publish and share your own content.