TUSCON, AZ — An alumnus of the University of Arizona gives $1M to support access to additional academic services through the Strategic Alternative Learning Techniques, or SALT.
SALT is a center providing academic learning assistance to students, especially in the College of Agriculture and Life Sciences (CALS).
Typically, students have to pay a fee to get this extra learning assistance, but with the creative gift-supported partnership, all CALS students will have free access to SALT study coaching, a combination of a tiered program of academic support and life management counseling. For the latter, the college hires an additional staff person who is qualified to provide mental health services to students.
SALT Center has had national recognition for its support for students who needs a different approach to study. They have been a game-changer in increasing graduation rates. This partnership will be the first of its kind and will focus on helping students with their learning challenges—such as dyslexia and ADHD—and provide additional support.
"The University of Arizona is committed to each and every student's success, no matter what path they took to higher education," said Robert C. Robbins, the President of the University of Arizona. "This partnership between the College of Agriculture and Life Sciences and the SALT Center is an outstanding example of how we ensure every student has access to an integrated support ecosystem and the tools and resources they need to thrive. We are deeply grateful to this alumnus for supporting this innovative initiative, which I am certain will have a transformative impact on current and future Wildcats."
The donor, who asked to remain anonymous, graduated with a bachelor's degree from the University of Arizona in general agriculture in 1968. The donor's family has been a longtime philanthropic supporter of CALS and has made plenty of similar transformative gifts.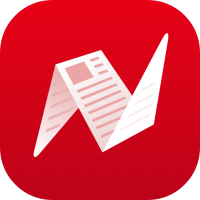 This is original content from NewsBreak's Creator Program. Join today to publish and share your own content.