PHOENIX, AZ — Research shows that music can give essential benefits to a baby's growth. Music helps develop a baby's motor and language skills, and also improve social skills and creativity. Here are the following musical activities that are beneficial to your baby's childhood development, according to HealthPartners' doctor of pediatrics Elizabeth J. Placzek, MD:
1. Mini Music Makers Drum Along
What kids are learning: Hand-eye coordination, pre-language skills, beat keeping
Grab something to drum on and practice three types of drumming containing free-based rhythms. Take closer attention to different sounds the drums can produce. Practicing steady beat is good for a starter, then continue to explore the tempos into making creative drum rhythms patterns.
2. Musical Storytime: Wheels on the Tuk Tuk
What kids are learning: Reading comprehension, creativity
Start the activity by singing " Wheels on the Bus", then continue to sing songs in The Wheels on the Tuk Tuk, a story by Kabir Sehgal and Surishtha Sehgal and illustrated by Jess Golden.
The song can be purchased in MIM's Museum Store online. Engage with your kids as they are involved in the fun discussion at the end of the video to grasp the imaginative side of the story.
3. Mini Music Makers Scarf Activities
What kids are learning: Spatial reasoning, pre-language skills, self-regulation, shapes, colors
Collect lightweight scarves and practice free movement to Korean folk song, "Arirang." Hold scarves in each hand and follow along with movement prompts set to a musical tune. Finally, practice bilateral development by folding your scarf, placing a beanbag in the center, and rocking the scarf back and forth to the Japanese lullaby "Sakura."
4. DIY Kids Craft: Maracas (for ages 3+)
What kids are learning: Bilateral development, creativity, counting, colors
Make colorful eggshell shakers using plastic eggshells, beads, plastic spoons and tape. Once you've created your maracas with different fillings, ask kids to listen for the differences in sound between them. Adult supervision is highly suggested in the making process.
5. Mini Music Makers Feathers Activity
What kids are learning: Spatial awareness, syntax development, distinguishing high and low sounds, fine and gross motor skills, hand-eye coordination
Use feathers as a medium to differentiate high and low sounds produced. You can substitute the feathers with a small piece of tissue paper, instead.
Kids will see how the feather falls as they sing a descending pattern, and work on hand-eye coordination by catching the feather. To summarize, sing and move along to "Fanga Alafia", an African traditional song.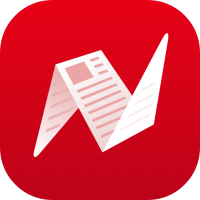 This is original content from NewsBreak's Creator Program. Join today to publish and share your own content.