PHOENIX, AZ — It is long known that pets have helped human in a number of different ways, especially in health standpoint. Pets have proven to reduce stress, lower heart rate and may motive some people to exercise.
Therefore, pets are indirectly extending human overall life expectancy with their contribution as companions. We've heard about dogs that could 'sniff' out cancer in their masters while science still cannot explain this ability beyond an animal's heightened sense of smell.
However, now pets also known to assist in the roles for people who struggle with mental health issues.
So, do animals possess a unique skill set for those with conditions, such as depression, anxiety or even epilepsy? Does the ability is delivered through specific breeding, since some dogs, like the Norwich Terrier are better 'ratters' and hunters? Does this give our four-legged friends an ability to sense something like an oncoming seizure, or does it come from the bond they form with the masters?
According to some sources, such as Rover, there are some answers to why pets are able to help those who are suffering with depression and anxiety.
1. Since animals need to be fed, cared for and exercised regularly, this could give the caregivers with depression or anxiety an incentive to be more motivated.
2. Some who have mental health issues may feel easily threatened by humans, but pets offer unconditional love along with a complete lack of judgement. Thus, leaving them with a sense of ease and comfort.
3. Pets also help those who feel cut off from others due to the grip of their mental illness. The type of connection they feel with a pet helps to bridge this gap. Especially given the presence of the internet and other technological forms of disconnection.
4. For those who may have problems with paranoia or the onset of panic attacks, an animal's natural protective instincts keep those intruders at bay, regardless of certain people who may have innocent intentions.
Along with some recent unrealistic and biased stigmas that are often attached to those suffering from mental health problems, it's time to put these antiquated illusion to rest. Sometimes a companion pet, along with everyday examples of unconditional love, can do wonders for people regardless of their mental health.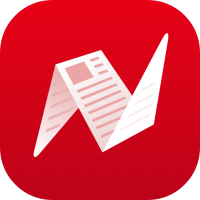 This is original content from NewsBreak's Creator Program. Join today to publish and share your own content.