PHOENIX, AZ — New school year might be exciting, but it can be stressful for some. The pressure of achievement, adapting to new classes or finding friends can trigger anxiety and a feeling of worry. Oftentimes, teens feel overwhelmed dealing with school and facing the possibilities that might happen.
Here are some ways, from an organization that help teens manage crisis called Teen Lifeline, to help cope with the feelings and deal with the upcoming school year.
1. Take care of yourself from the basics
Before dealing with stress, remember to take care of yourself from the most basic things. Taking enough quality food and sleep may help you in feeling well most of the time. Sleep deficiency, for example, may lead to other problems and ruin your mood for the day.
You may also want to determine your coping skills through hard time. Those are the things you do for fun that make you feel better when you get sad, angry, stressed out or other uncomfortable emotions. The coping skills could be reading, writing, running, exercising, listening to music, playing video games, drawing and many more. Find out what you enjoy and use them when you are feeling stressed and anxious.
2. Communicate with the people you trust
Sometimes things can get better when you communicate it with others. Communication is very important and you know you can always go to your parents, siblings, friends, teachers, counselors or other people you trust to talk about your fears and worries.
Keeping it to yourself will only make things more difficult. You may find a solution by communicating it. Or, there may be a sense of relief when you talk about the anxiety out.
3. Keep thinking about the positives
Thinking about new classes, friends or extracurricular may be overwhelming, but you can always focus on the positive sides. Think about the excitement of meeting new friends, new knowledge and events that you can attend throughout the school year. While keep thinking about the positives can be difficult, it can give an amazing effect to your daily life.
If things seem to be out of hand and you don't know whom to talk to, Arizona has Teen Lifeline that provide Peer Counselors to help you figure out what you're feeling and how to deal with it. They are available via text or call at 602-248-TEEN every day through 3 – 9 p.m.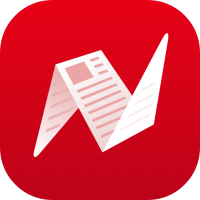 This is original content from NewsBreak's Creator Program. Join today to publish and share your own content.