Michael Browning/Unsplash
PHOENIX, AZ — Officers of the Phoenix Police Department come from various backgrounds, including a variety of professions.
Before the Badge, a video series produced by the department profiles some of these careers and the diversity they bring to the department today.
Keith Doherty leads the Crisis Intervention Teams and Community Response Squad with the Phoenix Police Department.
Before joining the law enforcement team, he grew up in a kitchen. He was born and grew in the Boston area, a grandson of a Wolfies in Cape cod bakery owner. From that bakery, he started his culinary journey.
"I worked the overnight shifts baking with my brother, my sister as well," Doherty explained. "I could bake a cake and muffins (when I was) 12, 13 years old."
Following his brother, who was a chef as well, he went to Johnson and Wales University in Providence, Rhode Island.
"It is one of the strictest types of schools," Doherty said. "It is a full chef's uniform for every class, including academic class. Just like a regular college, it's an accredited university. I took math, and science, and history-type courses. But I also took Intro to French Cuisine. I took dining room service, fine dining, wine tasting, sommelier-type classes."
He once even had an internship at a Mediterranean restaurant in London and worked in some restaurants in Fenway Park. He finally joined the restaurant business's management side after he graduates and went into law enforcement afterward. Even though, as Doherty said, both fields aren't connected.
Aside from the cooking, his family also has a connection to public safety. His father was a Boston firefighter, and his grandfather was a Boston police officer as well.
"One of the challenges is, when it transitions from the kitchen to running restaurants, it's a nearly 24-hour-a-day job," Doherty said. "It's salary, it's a lot of hours, in a kitchen, 12-15 hours a day. And at that point, I was getting older. Decided I just needed a change."
He joined the Phoenix Police Department in 2000 and keeping his work up the ranks until his role as a Lieutenant of the department's Community Engagement Bureau. He stated that the food-service industry experience was not for nothing.
"The customer service side of both of my careers overlap greatly, and they overlap every single day," Lt. Doherty said. "I think that most every career field out there has something that transitions into law enforcement. There's so many things that we haven't even thought of yet. Those folks in other careers are going to bring what we haven't thought of to us. And help us get to that next step."
Until now, Lt. Keith Doherty still enjoys cooking and cook in his spare time for his family, such as making cakes for a family member's birthday.
Watch the full video at https://www.youtube.com/watch?v=YyJyQUn6pWY&feature=emb_imp_woyt.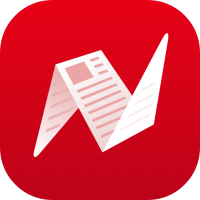 This is original content from NewsBreak's Creator Program. Join today to publish and share your own content.