Musical Instrument Museum - MIM/Facebook
PHOENIX, AZ — Join Musical Instrument Museum in celebrating music enjoyment and diversity with their upcoming concerts. Check out their newly released schedule below.
Friday, June 25, 2021 at 7:00 p.m.
Price: $28.50
Join The Sugar Thieves as they present the diffusion of blues, country, folk, gospel, rock and roll and elements of jazz to the stage. Been performing for fifteen years, The Sugar Thieves had to experiment with their musical roots through the audience over the world. The group has influenced by notable names as Taj Mahal, B.B. King, the Blues Brothers, Willie Nelson and The Flaming Lips.
2. Dom Flemons
Saturday, June 26, 2021 at 7:00 p.m.
Price: $33.50–$38.50
Known as "The American Songster" and Grammy Award–winner, Dom Flemons is expertise in multiple instruments like banjo, guitar, harmonica, jug, percussion, quills, fife and rhythm bones. In 2020, Flemons was selected for United States Artists Fellowship Award for the Traditional Arts category. His third solo album, Prospect Hill: The American Songster Omnibus, is also released at the same year.
3. Lee Perreira
Thursday, July 8, 2021, at 7:00 p.m.
Price: $33.50 – $38.50
Lee Perreira has known for his classic blues riffs with a soulfully textured vocal style. During his musical career, Perreira has performed in over 300 events per year throughout the U.S. The award-winning artist has sat in with blues legend Buddy Guy, opened for James Bay at Mix 96.9's sold-out "Spring Thing" and shared the stage night with notable artists such as Foo Fighters, Gary Clark Jr., Train, The Fray, INXS and Journey.
4. ZAZU West
Saturday, July 10, 2021 at 7:00 p.m.
Price: $28.50
ZAZU West is Arizona's premier jazz ensemble devoted its style to gypsy jazz seen in guitar legend Django Reinhardt. ZAZU West has been performing gypsy jazz since 2004. Their performances include the dozens of unique Reinhardt compositions, traditional and contemporary jazz standards in the gypsy jazz style and the music of today's gypsy jazz greats in Europe and the U.S.
5. A.J. Croce
Sunday, July 11, 2021 at 7:00 p.m.
Price: $33.50–$44.50
Experience A.J. Croce's piano and vocal performance as he presents his spirited and emotive musicality. Croce has released several albums, such as Just Like Medicine in 2017 and By Request, which was produced recently. In Just Like Medicine, Croce collaborated with famous soul players, Dan Penn. Croce's works mostly revolved around memories, late-night gatherings and musical evenings with personally curated covers.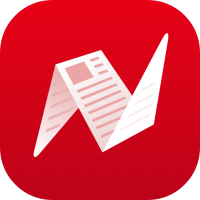 This is original content from NewsBreak's Creator Program. Join today to publish and share your own content.