(ORLANDO, Fla.) The cost to rent a two-bedroom apartment in Orlando increased by 25.9% compared to last year, one of the largest increases out of any city in the country according to Apartment Guide's June 2021 Rent Report.
This price increase, in comparison to the state's median wage, has made Orlando-Kissimmee the fifth least affordable large metropolitan area in the country, according to Bloomberg. This same report lists Orlando rent as less affordable than San Francisco, a place known for its high housing prices.
Dr. David Harrison, who teaches finance and real estate classes at the University of Central Florida, said that this increase is due to several factors, but one key one is the influx of people moving into the city.
"For every family moving out of Orlando, we have approximately seven families moving into Orlando right now. And so we've got a lot of people migrating into the central Florida region at the same time," Dr. Harrison said. He also mentioned that due to the pandemic the number of people who are selling their homes has decreased.
Harrison explained that the lack of housing availability means that more people are staying in their apartments rather than moving into homes, preventing those apartments from becoming available to incoming residents.
According to the Orlando Economic Partnership, the Orlando population is expected to reach 5.2 million people by 2030. Dr. Harrison attributes the increased migration to Florida's less restrictive reaction to the pandemic in comparison to other states.
"Things have been open. And so people that are looking to migrate for economic reasons have found that the Florida business climate is much more conducive to doing business and continuing to do business than they have in some other states."
Dr. Harrison also believes that the continuing of the pandemic foreclosure and eviction moratoriums, which are both set to expire on July 31, has helped unpaying renters who would normally be forced to move out of the extremely high rental rates to stay. While the expiration of these moratoriums will help soften the increased rental rates in the fall, he says that he expects the multifamily housing market to continue growing robustly over the next decade.
Sam Malloy, a renter in Winter Park, told the Orlando Sentinel that finding a place right now at a reasonable price is impossible.
"I really don't want to go over $1,100, because that's a whole paycheck for me," Malloy said, mentioning that with utilities at their current rates she's looking at $1,300 just to have a roof.
Malloy is not alone in this feeling. Many Orlando renters have complained on Reddit about their increased rents, one saying their rent increased by $500 per month.
Dr. Harrison said that the passing of Amendment Two to the Florida Constitution, which gradually increases the minimum wage in Florida to $15 per hour by 2026, will provide some relief from the increasing rent burden to the most at-risk renters.
"But at the end of the day, it's a supply and demand equation. If we want more affordable housing, we're going to have to build more attainable, more workforce housing in order to take care of all people that are moving into the community."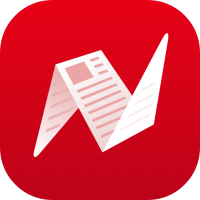 This is original content from NewsBreak's Creator Program. Join today to publish and share your own content.