The price for a single-family home in Los Angeles increased to record highs in May 2021, according to Redfin, making it difficult for potential homebuyers to settle down in the city. Selling for $918,000 on average, the LA home value grew at the strongest annual pace from 1996, per Zillow.
USC Price School of Public Policy Professor Gary Painter said that this significant growth is due a number of factors.
"We saw in the pandemic that there is a premium on houses that have multiple rooms because you can then work from them rather than have to go to an office," Painter said. He also mentioned that millennials are now at the age where they're buying homes, adding that interest rates are currently at a historic low.
"And so, to that end, you have a new set of buyers who are ready. You have low interest rates, which makes a monthly payment manageable."
California Housing Partnership, a non-profit organization focused on creating and preserving affordable and sustainable homes, reported in May 2021 that approximately 500,000 low income renter households do not have access to affordable housing. CHP also stated that 78% of low-income households pay more than half their income on housing costs.
Painter said that while the trends in single-family homes are not predictive of rent trends, it is unlikely that rent prices will decrease when housing prices increase.
Frank Martinez works as the policy director at the Southern California Association of Non-Profit Housing, an organization that represents nonprofit and affordable housing builders. He said that the need for government-funded affordable housing would be even more necessary if rents were to rise even further.
"The rent burden on people in Los Angeles County is severe, and we hope it doesn't get worse. But if it does, we're trying to keep building more affordable housing, which we've not built enough already," Martinez said, mentioning that the rate of affordable housing being built does not meet the demand.
Mark Gangi, Vice President of Gangi Development, said this housing shortage is occurring because the city doesn't have a set vision to build new housing, so development projects spend years going through a public process.
Martinez said that the city's inability to get affordable housing can have many disastrous effects.
"Instability for families, for the education of kids, for people being able to work, even for things like health," he explained, "and obviously when it really falls apart, people end up on the streets."
Theresa Winkler, an advocate for people who are experiencing homelessness, said she found herself homeless until 10 years ago. She was able to get housing a month after applying at Skid Row Housing Trust. Today, she said it takes at least two years and an arduous process for people who are experiencing homelessness to sign up for housing.
"That causes a person to give up hope, and when you give up hope, it means everything. So then you end up seeing a lot, a lot of people homeless." She said.
Martinez said that to improve the current housing situation, more government funding needs to go to non-profit builders, efficiency reforms for the developing application process, and land-based reform for affordable building.
"If you drive around and see [that] the people who are forced to live on the street don't have any other option, it's really kind of a humanitarian emergency. And we believe that permanent building, permanent supportive housing and affordable housing for the most vulnerable people in our society is the best way to get them off the street and to keep them off the street." Martinez said.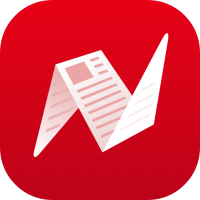 This is original content from NewsBreak's Creator Program. Join today to publish and share your own content.