Gabby Petito's parents are begging for the return of their daughter 
"Clothes didn't impress her. Cars didn't impress her. Experiences — that's what impressed her."
Gabby Petito and her fiancé, Brian Laundrie left New York to go on a cross-country trip on July 2nd, 2021. As the "van life" community continues to grow in popularity, so did their YouTube account. The two chronicled their journey through National Parks all over social media, and what seemed like the trip of a lifetime quickly turned bleak. Since August 25th, Gabby hasn't been seen or heard from, however, her fiancé, Brian, has returned to their home in Florida with their converted camper van, Gabby's phone, and a lawyer. 
As part of the "van life" community myself, this story hits home. Many people in nomadic communities fear for their lives at one point or another, however, we don't often fear the person with whom we are traveling with. Traveling with another person is a kind of safety net, you're less vulnerable to predators, you're not alone in the wilderness, and in general, you feel far more comfortable. I cannot imagine the feeling of fearing for my life with the person I trust most in this world. 
There are many parts of Gabby's story that are suspicious, for example, the last time her mother spoke to her on the phone was August 25th, however, she received several text messages from Gabby afterward. Now that Gabby has been missing for over two weeks, she's wondering if she was speaking to Gabby at all. 
According to the Daily Mail, "Petito, 22, who grew up in Blue Point, N.Y., was last seen on August 24 checking out of a hotel with Laundrie in Salt Lake City, Utah. The following day she made her final call to her family, telling them that she and Laundrie had traveled to Grand Teton National Park in Wyoming. 
Her last Instagram, posted on August 25, shows her visiting the Monarch Wall in Ogden, Utah with the caption 'Happy Halloween'. The pair were heading from Ogden to Yellowstone National Park, just north of Grand Teton." 
Soon thereafter, Laundrie returned to their Florida home in their 2012 transit van. There is no information about when he got there, who he may have told about Gabby's disappearance (if anybody), or what he was doing home without her. Laundrie quickly lawyered up and has refused to speak to the police. The police have since explained that the "circumstances behind her disappearance are odd."
Gabby's story is, unfortunately, not unique. In 2020, over 260,000 women and girls went missing in the United States. More often than not, their male counterpart is to blame. We must make this world safer for women like Gabby.
Gabby's parents are begging for the return of their daughter who was last seen exiting a hotel in Salt Lake City, Utah. They have since set up a GoFundMe page to raise money to help find their daughter. They are also working with many different law enforcement agencies, including the FBI.
If you hear anything about Gabby please contact the Find Gabby Facebook Page.
Or call: 1–800–220–8477 
Please help this family find their daughter. 
Let's bring Gabby home.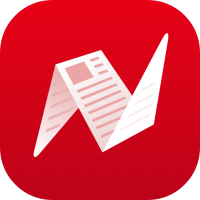 This is original content from NewsBreak's Creator Program. Join today to publish and share your own content.