Meanwhile, neighbors in Bend had an illegal fireworks show
The Grandview Fire in Sisters, Oregon is growing at an alarming rate and firefighters from all corners of the state are flocking in to help fight it. Meanwhile, selfish and irresponsible people in Bend, Oregon have decided to have an illegal fireworks show, sparking outrage from citizens. A fireworks ban was put into place because of the increasing temperatures and growing wildfires, but some Bend residents have decided to take it upon themselves to have an illegal fireworks show.
Citizens of Bend are livid, especially since the Grandview fire is so close.
Fire Chief Brandon Hamilton described his last few hours to NewsChannel 21 on Tuesday from the fire line:
"We got activated at about 8:30 last night. And by the time we got mobilized and got on the road, it was about 9:30. We pulled into camp a little after 1 this morning, and we bedded down, and we were at a briefing at 5:30 this morning. We headed out to the fire line by 7 and we've been out here since. It's tiring. But you know, in the fire service, we're accustomed to that."
There are currently more than 350 firefighters fighting to contain the Grandview fire that has been rapidly spreading, they are equipped with helicopters, air tankers, and more.
Here's Tuesday evening's fire update from officials:
Sisters, OR – Despite continued hot and breezy afternoon conditions, fire behavior has been moderate on the Grandview Fire, which is still estimated to be approximately 5,723 acres burning on private lands protected by the Oregon Department of Forestry and the Crooked River National Grassland managed lands. Firefighters were able to make good progress holding and securing lines around the fire today. The fire remains 5% contained.
Heavy air tankers dropping retardant were able to assist crews constructing fire line on the southeast portion of the fire while structure protection units led by the Oregon State Fire Marshal's office continued point protection efforts. This work will tie into existing dozer line on the northeast section of the fire where firefighters are holding the line and beginning to mop up the perimeter to achieve additional containment.
The southwest portion of the fire held within existing fire lines today and crews were able to begin securing fire lines and mopping up. The northwest portion of the fire saw some increased activity this afternoon, but crews and dozers have been actively engaged in constructing fire line and have been assisted by helicopters cooling hot spots.
The National Weather Service has issued a Red Flag Warning for westerly winds 10-20 mph (gusts to 25 mph) coupled with low relative humidity on Wednesday and Thursday.  This will challenge efforts to keep the fire within established control lines.
The Oregon Department of Forestry plans a Grandview Fire virtual community meeting Wednesday at 6:30 p.m. on Facebook Live to brief residents and others on the fire's status.
Red Cross has set up a temporary evacuation shelter at Sisters Middle School. The Deschutes County Fairgrounds is accepting animals. For the Pet Evacuation Team, call 541-610-6628. Please follow the Deschutes and Jefferson County Sheriff's office Facebook page at https://www.facebook.com/DeschutesCountySheriff and https://www.jeffco.net/sheriff
Here's the InciWeb page for more info on the fire: https://inciweb.nwcg.gov/incident/7651/
To see an interactive map of the latest evacuation zones, visit: https://arcg.is/CCvT5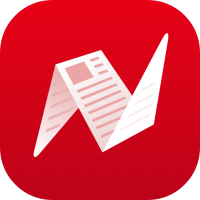 This is original content from NewsBreak's Creator Program. Join today to publish and share your own content.