Before the Holiday weekend, Oregon reached a major COVID-19 vaccination goal
70% of adults 18 years and older have now received at least one vaccination in advance of the July 4th holiday weekend, according to the Oregon Health Authority. This major vaccination goal means Oregon is one step closer to returning to pre-COVID protocol, which so many Oregonians have been waiting for.
According to the CDC, as of Thursday, Oregon was 2,206 adult first doses short of the 70% vaccination goal. However, Oregon has received reports of an additional 2,900 backlogged doses delivered by pharmacies in Oregon that were not yet reported to the CDC. According to a report by KTVZ, "In addition, Oregon reported 1,478 first doses administered Thursday to the CDC earlier Friday, which have not yet been added to the federal total (a portion of these doses will not count toward Oregon's adult vaccination target because they were administered to children 12-17 years old)."
The combination of these additional doses means Oregon has reached its 70% adult vaccination target.
"The 70% adult vaccination goal means we have a better chance to sustain a safe reopening. The safe and effective COVID-19 vaccines continue to drive down new cases, hospitalizations, and deaths in our state. Thank you to everyone who's been vaccinated and everyone who helped administer these life-saving vaccines," said Patrick Allen, director of the Oregon Health Authority. "But COVID-19 hasn't gone away. It's our goal to vaccinate eight in 10 people across Oregon, particularly adults in communities of color and other under-vaccinated groups."
Oregon is now 18th in the nation for the percentage of the total population that has been vaccinated. According to KTVZ, "The state reached the 70% adult vaccination goal through the efforts of more than 660 vaccination sites, which were operated by a wide range of health care providers, Tribal partners, Local Public Health Authorities, community-based organizations, pharmacies, volunteers, the Oregon National Guard, retired healthcare workers and countless others—all working together to beat back the pandemic."
Oregon is now ready to move towards a locally-driven response system rather than a statewide response system when dealing with potential new COVID-19 outbreaks.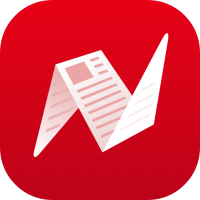 This is original content from NewsBreak's Creator Program. Join today to publish and share your own content.