One fan discovers stuff removed from Cyberpunk 2077 as a result of CD Projekt Red's Day 1 Patches, such as UI tweaks and Street Vendors.
Since the game's release, the reputation and experience of CD Projekt Red's Cyberpunk 2077 have been a source of contention. Fans and critics alike have praised, critiqued, and panned the game for a variety of reasons. Patches have now left the game in a "acceptable state," according to CDPR, in an attempt to appease the fanbase. However, one fan went back to the game's initial 1.0 build and discovered some stuff that had been removed following the Day 1 Patch.
Cut content is something that Cyberpunk 2077 players are used to. Fans that investigated Night City discovered several cut corners and features that were not included in the final version, such as a train system. With the game's difficult development well documented, there had to be certain elements left on the cutting room floor in order to meet the release schedule. However, it's odd to note that several features did make it into Cyberpunk 2077's final release, but were removed with a Day 1 patch.
Tyler McVicker discussed these cut findings in a YouTube video explaining some of the stuff he discovered during his gameplay of the unpatched Cyberpunk 2077. The Street Vendors that players may find in the game's overworld were one of the most recognizable features. These vendors might be approached and sold their items to V. Not only that, but the Day 1 patch eliminated particular equipment, such as a variety of Suppressor and Muzzle attachments for firearms.
Other removed content discovered includes aspects that improve one's quality of life. There was formerly a full 3D "Free Look" version of the map that allowed for vertical navigation. The UI has undergone significant changes, including the removal of symbols from the Map Legend and the addition of a mode in which players could view 3D models of their inventories. McVicker's video uses the PlayStation 4 version of Cyberpunk 2077, stating that physical console copies are the only method to play this unpatched edition. He believes the retail build of the game was from late September 2020, which corresponds to the original announcement of the game reaching gold before its postponement.
View Main Source on Toisthe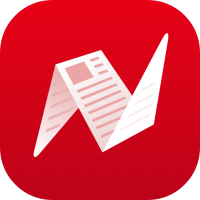 This is original content from NewsBreak's Creator Program. Join today to publish and share your own content.