In July 2021, the Xbox Game Pass was announced with nine additional games. Check the latest titles in July for Xbox Game Pass.
Xbox has new Xbox games for the first part of July. Nine additional games have been added to the service. And not all of that, 8 games had been erased by the end of June. Four of these nine new games were released in late June, but they are counted on July since they have been released. The Xbox Game Pass also has them. If you're an Xbox Game Pass customer, you may play these titles straight away.
This is a complete list of 9 titles on the Xbox Game Pass in July. See all the recent games in July: Pass Xbox Game:
Worms Rumble (PC,Cloud and Console ), June 23 Iron Harvest (PC), June 24
Need for Speed: Hot Pursuit Remastered (PC and Console), June 24
Prodeus (Game Preview) (PC), June 24
Banjo-Kazooie: Nuts & Bolts (Cloud), July 1
Bug Fables: The Everlasting Sapling (PC, Cloud and Console), July 1
Gang Beasts (PC,Cloud and Console ) July 1
Immortal Realms: Vampire Wars ( PC, Cloud and Console), July 1
Limbo (PC, Cloud and Console), July 1
Usually the Xbox adds a second round of titles approximately half a month so wait a couple more weeks for a game pass. We know that, according to recent news reports, Microsoft Flight Simulator will begin its Xbox Game Pass on 26 July. Space Jam: A New Legacy - Space Jam The game is also available for last-minute Xbox Game Pass subscriptions. It is part and parcel of the future film.
Source: Toisthe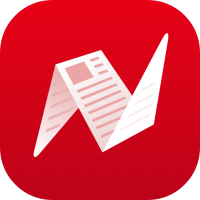 This is original content from NewsBreak's Creator Program. Join today to publish and share your own content.