Sonic the Hedgehog, one of gaming's most popular characters, originally appeared on our television screens 30 years ago. Nintendo and its mustached mascot Mario dominated the gaming industry in the early 1990s.
Sega, on the other hand, was keen to take on the Japanese behemoth with their new Mega Drive platform. They went to Tom Kalinske, the former CEO of Mattel, for assistance. Even for the guy who is credited with re-branding Barbie, coming up with a persona to match the iconic Italian plumber was difficult.
'He appeared to be rather aggressive.' Tom tells Radio 1 Newsbeat that one of the figures was a hedgehog with vicious fangs. "Very sharp spikes and looked quite vicious" were also present in the early drawings provided to Tom and his crew.
When you add in a human lover named Madonna, the early Sonic games were considerably different from what gamers all around the world have come to know and love. The persona was toned down, resulting in the iconic form we know and love today. "The figure went very, very fast across the screen," he recalls being really pleased about the final product and knowing they had something unique. He says, "I'd never seen something like it in a video game."
Sonic the Hedgehog is said to have sold more than 15 million copies since its first release on June 23, 1991. It was Tom's choice to include it with every Mega Drive system later on.
Sonic's popularity grew after his debut, thanks to the release of sequels, spin-offs, merchandising, comic books, and TV cartoon shows. The blue hedgehog, according to Tom, was exactly what they were searching for. "It was, quite honestly, an incredible achievement."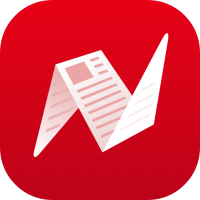 This is original content from NewsBreak's Creator Program. Join today to publish and share your own content.