It's no secret that the average American is broke. According to a recent study, more than half of Americans have less than $1000 in their savings account and 34% don't even have one at all! This is a problem; as we get older, retirement accounts are becoming more important because it'll be difficult for us to work forever. When you're not saving money now, you're losing out on potential earnings and end up with nothing when your career ends.
In the past, it was typically easy to save money because we had a consistent paycheck coming in and bills were predictable. Nowadays, with the "gig-economy" people have work that is often variable and unpredictable, which makes it difficult to plan.
If you want to save money but feel like you're too busy or don't have the time, it's important to take a step back and figure out what needs to be done in order for you to do so.
1) Determine your current financial habits. This first step is key. This includes examining where you are now financially and what steps to take going forward. It's important that we have a clear understanding of our current situation in order to make the best decisions for ourselves.
When determining my financial habits, I looked for tools to help categorize my spending so I could get a better understanding of when and where I was spending the money that was coming in. I have used apps like TrueBill in the past which charges a nominal $2-3 a month and they even help negotiate bills that you're already paying for. In 1 month, they helped negotiate 2 bills for me and helped me save over $250!
2) Make a list of goals that you want to accomplish. This includes anything from buying your first house or doing an international vacation, all the way down to needing more income in retirement and being able to spend money without feeling guilty. These are your financial priorities so figure out what they are!
3) Set up an emergency fund and savings account. You never know when a financial crisis might happen so it's important to have your finances in order by setting aside money for emergencies. This is also another step that can help improve your credit score, which will come in handy if you're looking to buy a house or expand on other goals later down the line!
One of the first milestones that you will want to reach is a minimum $1,000 in your savings. My friend Declan discusses this in more detail here. Either $20/week or $5/day. Set up auto transfers within your bank or check out Astra (mentioned below) to help. When I was getting a control over my financial life, I would practice the mantra "out of sight, out of mind" and that is very true if you have bad financial habits. If you don't have quick access to something, it might help prevent you from "pleasure-spending" your emergency fund.
4) Automate your finances by setting up automatic transfers from checking to savings, retirement accounts, and other expenses like loans or credit cards. It seems tedious at first but eventually this becomes second nature; simply open any of these accounts online and make sure you set them up with whatever frequency suits you best (i.e., weekly).
I have actually used platforms in the past like Astra (free) that automates transfers for you. Either round-up style, recurring, or even 52 week challenges that increase savings between $1 and $5 a week per week for 52 weeks. If saving isn't your style, another platform, Acorns is great at doing weekly transfers and round ups into either a standard investment account or even a tax-advantaged retirement account.
5)Create a budget for the entire year with monthly breakdowns and track what you spend on each category (i.e., groceries, gas). This way if you find that your budget isn't working out for one reason or another, it's easy to adjust as needed so that you're not spending too much in any particular area!
6) Stick to the budget! It's easier than it sounds if you do. You'll be surprised at how quickly things can add up when we don't keep an eye on them; this is true even though our incomes are often limited. Stick with your good habits by following these simple steps and see where they take you! I actually talk about this in detail on a podcast episode on budgeting and the idea of making conscious decisions to help limit your spending and instill better habits.
The key to financial independence is sticking with these six principles because they're easy! What could be easier in life than automating what we need, saving money regularly and paying off debt? Remember, being financially independent isn't about becoming rich or wealthy. It's all about having the security knowing that you won't have any problems for tomorrow or next year because of how well you've prepared today.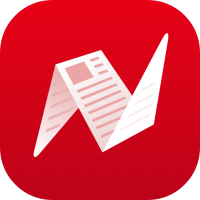 This is original content from NewsBreak's Creator Program. Join today to publish and share your own content.