Allison Pond Park honors George William Allison (1888-1939), an engineer who used his expertise to usher in a new era of public works in Staten Island when President Franklin D. Roosevelt (1882-1945) established the Works Progress Administration in the 1930s.
The site of Allison Pond Park was once part of Sailors' Snug Harbor, which was conceived in 1800 by Captain Robert Richard Randall, a wealthy retired sea captain. Captain Randall donated his 21-acre farm in the vicinity of Manhattan's Washington Square as an asylum. When Randall died in 1801, his land had become extremely valuable property to the northward-expanding city.
Snug Harbor was a top charity and a model for caring for the elderly, but after World War II, the number of asylum seekers declined. In 1975, the property was sold to New York City, and the facility was moved to Sea Level, North Carolina, where it still operates today.
Allison Pond, adjacent to the Sailors' Snug Harbor Cemetery, once provided part of the asylum's water supply. When a borough-wide municipal water system was implemented in 1939, the institution had no functional use for the pond. The trustees of the property deeded the pond site as a gift to the City, which transferred it to Parks in 1943.
Now, the local community has used the pond and brook for fishing and strolling its banks.
Allison Pond Park has a stone pedestrian bridge as in fairy tale stories, a pound that is surrounded by trees and greenery.
Since 1990, when the park was renovated, it has tree guards, new fencing, railings, boulders were placed around the pond and several new trees and flowers of many species were planted.
Allison Pond Park is not only a park, it can also be called a botanical garden, due to the numerous species of trees and flowers present.
A few of them are red maples, American beeches, tulip trees, swamp white oaks, downy shadblows, sweet bay magnolias, witch hazel, blackhaw viburnum, pink summer sweet, northern bayberry, Redosier dogwood, swamp azalea, mountain laurel, various ferns, including columbines, dwarf bleeding hearts, sensitive, Solomon's seal and marsh marigolds.
Allison Pond Park has a tranquil and picturesque pond, which nearly all of the park's activities center around.
The park is the perfect place to go to on warm days, fishing off the ponds' banks is popular, while in the winter, the frozen pond draws out bundled-up skaters and hockey fans alike.
Outside the pond, visitors can stroll through the trail that meanders through the park or find a shady spot under the canopy of trees. If you come in the early morning, you will see lots of dog owners that let their pets run through its off-leash area.
Allison Pond Park is located at Prospect Ave., N Randall Ave. and, Brentwood Ave, Staten Island, NY 10301, United States of America.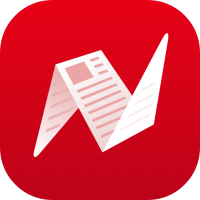 Source: