France is the country of romance. People from all around the world want to go to France and have the most romantic experience. But, France is not known just for this.
It is also known for its gastronomy. The French food is amazing and appreciated by every gourmand.
Visiting France is expensive. Fortunately, there is a solution for visiting France without leaving New York City. 
Boucherie is the solution.
BOUCHERIE is a traditional French brasserie and steakhouse, celebrating Joie de Vivre in the heart of New York. The restaurant prepares a menu of French classics and timeless bistro favorites, in addition to the dry-aged steaks. In addition to an extensive wine list and classic drinks, Boucherie has developed a beverage program that boasts an inspired menu of absinthe-driven signature cocktails.
Boucherie has 4 locations.
LA GRANDE BOUCHERIE
Location: 145 West 53rd Street at 6 ½ Avenue.
The latest location, La Grande Boucherie aims to become a Parisian square in Midtown and one of the most authentically French dining destinations in Manhattan. This one-of-a-kind brasserie is inspired by the elegant and ornamental Art Nouveau style, which evokes optimism from the turn of the century, transported to present-day New York. 
The gallery (outdoor plaza) is stretching from the length of the block, open at each end, and features a soaring, arched skylight and a heated floor. 
This enables the restaurant to offer year-round outdoor seating options for 150 diners. Inside, La Grande Boucherie has been built to accommodate more than 400 diners in the dining room, bar and mezzanine areas.
WEST VILLAGE
Location: 99 7th Avenue South, NYC 10014
WEST VILLAGE restaurant is located in the building that used to house the prominent Circle Repertory Theater, the 320-seat space provides a diverse array of dining options from the spacious dining room, a seat at the butcher counter, the intimate second-floor gallery with private dining and outdoor cafe.
UNION SQUARE
Location: 225 Park Avenue South, NYC 10003
Surrounded by walls of majestic wooden-framed mirrors and original Belle Époque posters, seating at our UNION SQUARE location varies among pristine white marble and wood bistro tables, cozy burgundy leather booths, a 32ft. handmade pewter bar, and an option for a 40-guest private room, to make the 222-seat restaurant feel timeless and intimate with vibrant, contemporary joie de vivre.
Petite Boucherie Bistro
Location: 14th Christopher Street, NYC 10014
Located at the historic intersection of Christopher and Gay Streets, Petite Boucherie Bistro brings a touch of France to the cultured and eclectic neighborhood of West Village. An intimate window-laden, corner restaurant serves French classics paired with curated wine offerings, and it is open for breakfast, lunch, dinner, and brunch.
Petite Boucherie is inspired by the elegance of Parisian Belle Époque, and with a hand-crafted menu of timeless dishes, the intimate bistro serves as a community hub for engaging conversation.
No matter what location you choose, every aspect, from the interior design to the food will make you feel and think you are in France.
There is no other French restaurant in NYC like Boucherie.
There are not enough words to describe the food. It's incredible.
Boucherie has a diverse menu. From cheese platters, seafood, hamburgers, and stake to desert.
And, let's not forget about the onion soup that is the best one you will ever have.
Boucherie is the place for anybody that wants to take a little visit to France and for anybody that loves good food.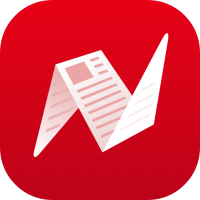 Sources: