Summer started already and people go out for a walk and enjoy the beautiful weather. But people don't want to walk alone, they want to bring their best friend with them. Man's best friend is the dog. 
After walking in Central Park with your dog, you may get tired and want to enjoy and relax while eating a good meal at a nice restaurant. 
There are many restaurants, locals, and bars that do not allow animals, for many reasons. So people have to leave their dogs at home.
But not all restaurants have this absurd rule. Many places in New York City allow dogs inside or on their outside special made patio. Moreover, some locals took it to the next level and they don't just accept dogs, they also created a menu and dishes just for the dogs.
Barking Dog
Barking Dog is a dog-friendly restaurant on the Upper East Side of New York City.
They have dishes for every part of the day: breakfast, lunch, and dinner. They even have non-lactose, non-gluten, vegan, vegetarian options, and kids' meal options.
They have a nice little fountain outside, specially made for dogs. Dogs can drink water from the fountain. It has fresh water all the time. 
Moreover, even the restaurant's theme si canine. So this is a place where all the dogs are welcomed to come. 
This restaurant is a place made for dog owners that want to have a good time with their dog at a nice restaurant. 
Location: 1678 3rd Ave, New York, NY 10128, USA
The Wilson NYC
The Wilson NYC has dishes inspired by northeastern coastal cuisine and global influences and seasonally inspired cocktails. 
The Wilson has classic dishes of high-quality, northeastern-style seafood.
They have tables inside and outside. 
Besides their brunch, dinner, and happy hour menu, they have a dog menu. 
They allow dogs and even made a menu just for them. Their dog menu includes dishes such as grilled steak, roasted salmon, grilled chicken breast, and even a burger. 
They also offer apples, cucumbers, berries, and dog biscuits. 
So this is a good place for dog owners that want to relax and enjoy a meal with their dog. 
Location: 132 W 27TH ST, NEW YORK, NY 10001
Ollie's Ice Cream + Stuff
Ollie's Ice Cream + Stuff serves ice cream, that people can enjoy inside or to go. They even have a nice bench in front of the place where customers can enjoy ice cream.
They have lots of ice cream varieties, but not just for people.
Dogs can also get ice cream. They have a special dog ice cream made from peanut butter, bananas, apples, and crushed dog treats. 
Location: 158 Irving Avenue New York, United States 11237
Von
Von serves many dishes, including pizza, and snacks. They have a wide variety of drinks and cocktails. 
Von is a dog-friendly place. People can enjoy their meal while having their dog beside them.
Location: 3 Bleecker St New York, NY 10012
Bistro Milano
Bistro Milano opened for the first time in 2007. It is a local that serves traditional Northern Italian food, including homemade pasta and pizzas to Chilean Sea Bass, Rib Eye Steak, and Ossobuco, 
It also has an outdoor area where people can eat. 
Bistro Milano offers a bowl of water to all the dogs that come.
Location: 1350 Avenue of the Americas New York, NY 10019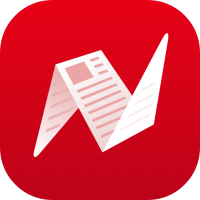 Sources: