The pandemic affected everybody, including students. Within days of the first reported cases of Covid-19, students' lives changed dramatically. New York was the first epicenter of Covid-19 in the US.
As a measure to reduce the spread of the virus, schools and faculties have switched to online learning. 
A study done by a team of City University of New York (CUNY) School of Public Health (SPH) in collaboration with researchers at Healthy CUNY researched the impact of the COVID-19 Pandemic on College Students' Health and Financial Stability in New York City.
The City University of New York (CUNY) is a public university with 25 campuses across the five boroughs of NYC. In March 2020, the physical facilities were officially closed and virtual classes began.
They created a survey and more than 2,000 students of the City University of New York (CUNY) responded. The survey was applied in April 2020.
The survey's questions were divided into 5 domains: educational experience, household/living situation, economic impact, health impact, and socio-demographic characteristics.
The results are shocking, devastating and demonstrate that everybody has been affected by the pandemic. 
The students are young, 66% are between 18-25 years old and 57.9% are female. 
29.4% are Hispanic, 24.9% Black non-Hispanic, 23% White non-Hispanic, 22.1% are Asian Pacific Islander and 0.4% are American Indian/Native Alaskan.
Moreover, 1.9% of students reported living in school dormitories prior to the pandemic, 56.2% were living with a parent or relative, and 34.7% lived in their own house /rental.
The response to the health questions is the devastating ones.
The survey showed that 29.4% had experienced similar symptoms to COVID-19. Only 15.4& of them got tested.
Also, among all students, 5.8% were tested for COVID-19. 29.1% of them had a positive result. 29.5% of students also reported someone in their household had experienced symptoms that could be COVID-19.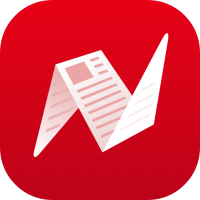 54.5% of students reported experiencing anxiety and/or depression, with 43.2% reporting anxiety and 42.2% depression. 
Also, when they responded on how coronavirus affected their educational experience, 26,8% said that their mental health was affected.
49% reported that they need mental health services to help cope with stress, anxiety, or depression due to the pandemic. 
Because of the pandemic, 3.6% said they increased usage of alcohol, 8.1% marijuana, 4.0% vaping, and 3.4% cigarette smoking. Students suffering from anxiety/depression were two to three times as likely to report an increase in substance use as those not reporting anxiety/depression.
56.8% of students said that their ability to do schoolwork decreased as a result of the pandemic. 73.4% of them reported their mental state as a reason for this decrease.
When it comes to economic situations, 81.1% reported that they, 54.1% and/or someone else in their household, 68.9% lost income as a result of the pandemic. 
47.8% of students said that their weekly household expenses increased.
49.8% said that they are being very/ somewhat worried about losing their housing because of the pandemic and 50.2% said they experienced some forms of food insecurity.
13.2% reported that they often worried they would run out of food before being able to afford more and 37.0% sometimes.
4.5% reported that they often and 13.3% sometimes had gone hungry for lack of access to food.
The pandemic affected how people live their lives and also their mental health. The study results show that half of the students reported experiencing anxiety or depression and that they are worried. 
Moreover, students are worried about not being able to pay for food or housing. 
The pandemic affected everybody, and this study shows how serious the situation is among City University of New York (CUNY) students.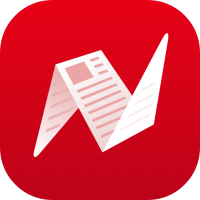 Source:
https://link.springer.com/article/10.1007/s11524-020-00506-x