Charlotte is the largest city in the US state of North Carolina and the 20th most populous in the United States, being located in Mecklenburg County.
Daniel Jones
Daniel Stephen Jones III was born on May 27, 1997, in Charlotte, North Carolina. His nickname is Danny Dimes.
Daniel Jones is an American football quarterback for the New York Giants of the National Football League (NFL). Daniel Jones played college football for Duke. He was drafted by the Giants in the first round in the 2019 NFL Draft.
In 2016, Daniel Jones became the starting quarterback in his sophomore season. A year later, Daniel Jones completed 230 of 413 passes (55.7%) for 2,439 yards, 14 touchdowns, and 11 interceptions as a junior. In 2019, Daniel Jones was drafted by the New York Giants in the first round with the sixth overall pick in the 2019 NFL Draft. in 2020, he was selected to be a team captain in his second season. 
Anthony Hamilton
Anthony Cornelius Hamilton was born on January 28, 1971, in Charlotte, North Carolina. He is an American singer, songwriter, and record producer.
Anthony Hamilton achieved fame with his platinum-selling second studio album Comin' from Where I'm From, in 2003. This album is featured the single "Comin' from Where I'm From" and "Charlene".
Anthony Hamilton was nominated for 17 Grammy Awards.
Anthony Hamilton is also known for the song "Freedom" from the soundtrack album of Django Unchained co-written and sung as a duo with indie soul singer Elayna Boynton.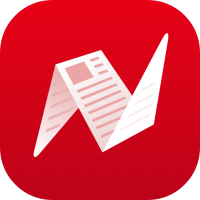 J. B. Mauney
James Burton "J.B." Mauney was born on January 9, 1987, in Charlotte, North Carolina.
J. B. Mauney is an American professional rodeo cowboy who specializes in bull riding and competes in the Professional Bull Riders (PBR) and Professional Rodeo Cowboys Association (PRCA) circuits.
J. B. Mauney competed in the Championship Bull Riding (CBR) tour. J. B. Mauney is the 2013 and 2015 PBR World Champion. He is considered one of the greatest bull riders of his generation.
J. B. Mauney is recognized for taking the path less traveled. J. B. Mauney is known for picking the rankest bull in the pen when given the choice. J. B. Mauney follows his creed, "If you are going to be the best, you've got to ride the best."
Britt Robertson
Brittany Leanna Robertson was born on April 18, 1990, in Charlotte, North Carolina. She is an American actress.
Britt Robertson has played the lead role in Tomorrowland (2015). She also starred in the films: Space Between Us, A Dog's Purpose (2017) and I Still Believe (2020). Robertson is also known for her starring roles in television series such as Life Unexpected (2010–2011), The Secret Circle (2011–2012), Under the Dome (2013–2014), and For the People (2018–2019).
Seth Curry
Seth Curry was born on August 23, 1990, in Charlotte, North Carolina. Seth Curry is an American professional basketball player for the Philadelphia 76ers of the National Basketball Association (NBA).
Seth Curry played college basketball for one year with the Liberty Flames. He later transferred to the Duke Blue Devils.
Seth Curry is the son of former NBA player Dell Curry and the younger brother of NBA player Stephen Curry.
In 2020, Seth Curry was traded to the Philadelphia 76ers in exchange for Josh Richardson and the draft rights to Tyler Bey.
In 2009, Seth Curry competed for the United States FIBA Under-19 World Championship in New Zealand. He won the tournament by defeating Greece 88–80 in the final. In the tournament, Seth Curry averaged 9.0 points, 2.2 rebounds, and 1.1 assists per game.
In 2019, Seth Curry married Callie Rivers, a former professional volleyball player. She is the daughter of NBA head coach Doc Rivers and sister of NBA player Austin Rivers.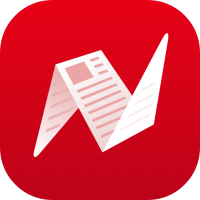 Sources: