Kentucky, officially the Commonwealth of Kentucky, is a state in the Upland South region of the United States, bordered by Illinois, Indiana, and Ohio to the north; West Virginia and Virginia to the east; Tennessee to the south; and Missouri to the west.
Johnny Depp
John Christopher Depp II, born on June 9, 1963, in Owensboro, Kentucky, U.S., is an American actor, producer, and musician. He has been nominated for ten Golden Globe Awards, winning one for Best Actor for Sweeney Todd: The Demon Barber of Fleet Street (2007), and has been nominated for three Academy Awards for Best Actor, among other accolades.
George Clooney
George Timothy Clooney born on May 6, 1961, in Lexington, Kentucky, U.S., is an American actor, film director, producer, screenwriter, and philanthropist. He is the recipient of three Golden Globe Awards and two Academy Awards, one for acting in Syriana (2006) and the other for co-producing Argo (2012). In 2018, he was the recipient of the AFI Lifetime Achievement Award.
Billy Ray Cyrus
Billy Ray Cyrus, born on August 25, 1961, in Flatwoods, Kentucky, U.S., is an American singer-songwriter and actor. He has released 16 studio albums and 53 singles since 1992 and is known for his hit single "Achy Breaky Heart", which topped the U.S. Hot Country Songs chart and became the first single ever to achieve triple platinum status in Australia. It was also the best-selling single in the same country in 1992. Due to the song's music video, the line dance rose in popularity.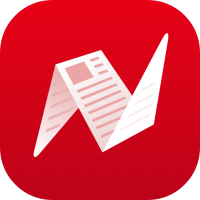 Jennifer Lawrence
Jennifer Shrader Lawrence, born on August 15, 1990, in Indian Hills, Kentucky, U.S., is an American actress. Lawrence was the world's highest-paid actress in 2015 and 2016, with her films grossing over $6 billion worldwide to date. She appeared on Time's 100 most influential people in the world list in 2013 and the Forbes Celebrity 100 list from 2013 to 2016.
Trace Cyrus
Trace Dempsey Cyrus (real name is Neil Timothy Helson) born on February 24, 1989, in Ashland, Kentucky, U.S., is an American musician. The son of country singer Billy Ray Cyrus and brother of recording artists Miley Cyrus and Noah Cyrus, he is the backing vocalist and guitarist of the band Metro Station, with time out between 2010 and 2014. In 2010, he began providing vocals and guitar in the pop-rock band Ashland HIGH. He also owns the clothing company From Backseats to Bedrooms.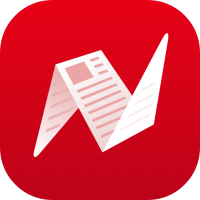 Sources: