Kentucky, officially the Commonwealth of Kentucky, is a state in the Upland South region of the United States, bordered by Illinois, Indiana, and Ohio to the north; West Virginia and Virginia to the east; Tennessee to the south; and Missouri to the west. The bluegrass region in the central part of the commonwealth contains the commonwealth's capital, Frankfort, as well as its two largest cities, Louisville and Lexington. Together they comprise more than 20% of the commonwealth's population. Kentucky is the 37th most extensive and the 26th most populous of the 50 United States.
The Kentuckian (1955)
The Kentuckian is a 1955 American CinemaScope Western film directed by Burt Lancaster, who also starred. This was one of only two films Lancaster directed (the other was The Midnight Man), and the only one for which he has sole credit. It also marked the feature-film debut of Walter Matthau. The picture is an adaptation of the novel The Gabriel Horn by Felix Holt. The picture was shot on location in Kentucky in the Cumberland Falls area, the Levi Jackson Wilderness Road State Park near London, Owensboro, and Green River, and at the Abraham Lincoln Memorial Village near Rockport, Indiana. A feature landmark is the natural arch Sky Bridge.
Filming locations in Kentucky
Cumberland Falls State Park, Corbin, Kentucky, USA
Levi Jackson State Park, London, Kentucky, USA
Owensboro, Kentucky, USA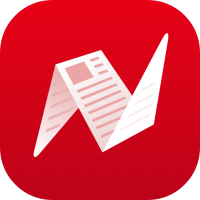 Above Suspicion (2019)
Above Suspicion is a 2019 American crime thriller film directed by Phillip Noyce, from a screenplay by Chris Gerolmo, based upon Joe Sharkey's non-fiction book of the same name revolving around the murder of Susan Smith. It stars Emilia Clarke, Jack Huston, Sophie Lowe, Austin Hébert, Karl Glusman, Chris Mulkey, Omar Miller, Kevin Dunn, Thora Birch, and Johnny Knoxville.
Filming locations in Kentucky
Lexington, Kentucky, USA
Harlan, Kentucky, USA
Berry, Kentucky, USA
Paris, Kentucky, USA
Cawood, Kentucky, USA
Secretariat (2010)
Secretariat is a 2010 American biographical sports drama film produced and released by Walt Disney Pictures, written by Mike Rich and Sheldon Turner based largely on William Nack's 1975 book Secretariat: The Making of a Champion, with music by Nick Glennie-Smith and directed by Randall Wallace. The film chronicles the life of Thoroughbred racehorse Secretariat, winner of the Triple Crown in 1973. Diane Lane plays Secretariat's owner, Penny Chenery, who takes over the Doswell, Virginia, stables of her ailing father Christopher Chenery despite her lack of horse-racing knowledge. With the help of veteran trainer Lucien Laurin (played by John Malkovich), she navigates the male-dominated business, ultimately fostering the first Triple Crown winner in 25 years and one of the greatest racehorses of all time.
Filming locations in Kentucky
Churchill Downs - 700 Central Avenue, Louisville, Kentucky, USA
Keeneland Racetrack - 4201 Versailles Road, Lexington, Kentucky, USA
Kentucky, USA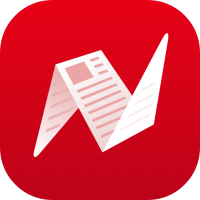 Sources: