Open your favorite streaming platform as here is a list with some of the best movies filmed in Colorado that you must see!
Location, soil, minerals, water, space for expansion, and physical beauty are principal resources that have contributed to Colorado's growth. Among the Rocky Mountain states, Colorado accounts for nearly two-fifths of the population but about half of all manufacturing employment.
Colorado is classified as one of the Mountain states, although only about half of its area lies in the Rocky Mountains. So it is only logical that Colorado's natural beauty has lured filmmakers since the birth of cinema, and in recent years, the pace of production in these parts has picked up even more.
But what are truly the best movies to have been at least partly filmed in the state? Here are the movies that made the final cut:
Badlands (1973)
Badlands is a 1973 American neo-noir period crime drama film written, produced and directed by Terrence Malick, in his directorial debut.
The story is fictional but is loosely based on the real-life murder spree of Charles Starkweather and his girlfriend, Caril Ann Fugate, in 1958.
Badlands is often cited by film critics as one of the greatest and most influential films of all time. In 1993, four years after the United States National Film Registry was established, it was selected for preservation by the Library of Congress for being "culturally, historically, or aesthetically significant".
Rocky Ford, Colorado, USA
La Junta, Colorado, USA
Las Animas, Colorado, USA
Otero County, Colorado, USA
Rosemont Museum - 419 West 14th Street, Pueblo, Colorado, USA
Bloom Mansion - 312 E Main Street, Trinidad, Colorado, USA
Trinidad, Colorado, USA
Delhi, Colorado, USA
Pueblo, Colorado, USA
Filming dates: July 1972 - October 1972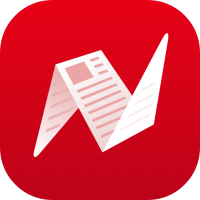 Starring Jim Carrey and Jeff Daniels, it tells the story of Lloyd Christmas (Carrey) and Harry Dunne (Daniels), two dumb but well-meaning friends from Providence, Rhode Island, who set out on a cross-country trip to Aspen, Colorado, to return a briefcase full of money to its owner, thinking it was abandoned as a mistake though it was actually left as ransom money.
The film was released on December 16, 1994. It grossed $247 million at the box office and has developed a cult following in the years after its release.
More, the success of Dumb and Dumber launched the career of the Farrelly brothers and solidified Carrey's reputation as one of the most prominent actors of the 1990s.
Stanley Hotel - 333 Wonderview Avenue, Estes Park, Colorado, USA
Aspen, Colorado, USA
Breckenridge, Colorado, USA
Estes Park, Colorado, USA
Copper Mountain, Colorado, USA
Fort Morgan, Colorado, USA
23506 County Rd 5, Weldona, Colorado, USA
Filming dates: 30 April 1994 - 6 July 1994
The Hateful Eight (2015)
The Hateful Eight is a 2015 American Revisionist Western thriller film written and directed by Quentin Tarantino. He conceived it as a novel and sequel to his previous film Django Unchained, before deciding to make it a standalone film.
The Hateful Eight was released on December 25, 2015, in a limited roadshow release on 70 mm film, before expanding wide theatrically on December 30, 2015.
It grossed $155.8 million. Budget estimations include $44 million from Box Office Mojo, $54 million from the Hollywood Reporter,[7] to $62 million from Variety.[5] For his work on the score, Morricone won his first Academy Award for Best Original Score, as well as the Golden Globe.
Schmid Ranch, Telluride, Colorado, USA
Wilson Mesa, San Miguel Mountains, Colorado, USA
Filming dates: 8 December 2014 - 25 April 2015
What other great movies filmed in Colorado do you know? Comment below!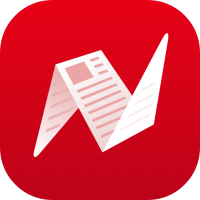 Sources:
https://www.britannica.com/place/Colorado-state/People
https://en.wikipedia.org/wiki/Badlands_(film)
https://www.imdb.com/title/tt0069762/locations?ref_=tt_dt_loc
https://en.wikipedia.org/wiki/Dumb_and_Dumber
https://www.imdb.com/title/tt0109686/locations?ref_=tt_dt_loc
https://en.wikipedia.org/wiki/The_Hateful_Eight
https://www.imdb.com/title/tt3460252/locations?ref_=tt_dt_loc