Indiana is a U.S. state in the Midwestern United States. It is the 38th-largest by area and the 17th-most populous of the 50 United States. Its capital and largest city is Indianapolis. Indiana was admitted to the United States as the 19th state on December 11, 1816. It is bordered by Lake Michigan to the northwest, Michigan to the north, Ohio to the east, the Ohio River and Kentucky to the south and southeast, and the Wabash River and Illinois to the west.
The Shade Shepherd (2019)
An adventure set in the late '80s, as a psychiatrist leads his junkie older brother towards the Canadian border to escape a murder charge.
Filming locations in Indiana:
Goshen, Indiana, USA
Shipshewana, Indiana, USA
Howe, Indiana, USA
LaGrange, Indiana, USA
Osceola, Indiana, USA
The Storyteller (2018)
The love of an enchanted young girl brings wonder and healing to a broken family. On the run from her mysterious past and guided by a fairy that only she can see, Abby sparks a daisy chain of compassion, bringing joy and music back into the family. 'The Storyteller' is a powerful exploration of reality and the true meaning of family.
Filming locations in Indiana:
Indianapolis, Indiana, USA
Fishers, Indiana, USA
Wig'd Out (2016)
Hair flies in the life of teenage Olivia who is totally bald due to alopecia when she works in the hair salon that is owned by her ex-beauty queen mom.
Filming locations in Indiana:
Noblesville, Indiana, USA
Fishers, Indiana, USA
Carmel, Indiana, USA
Indianapolis, Indiana, USA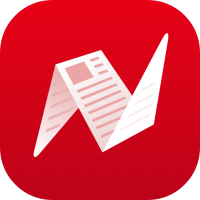 Sources: