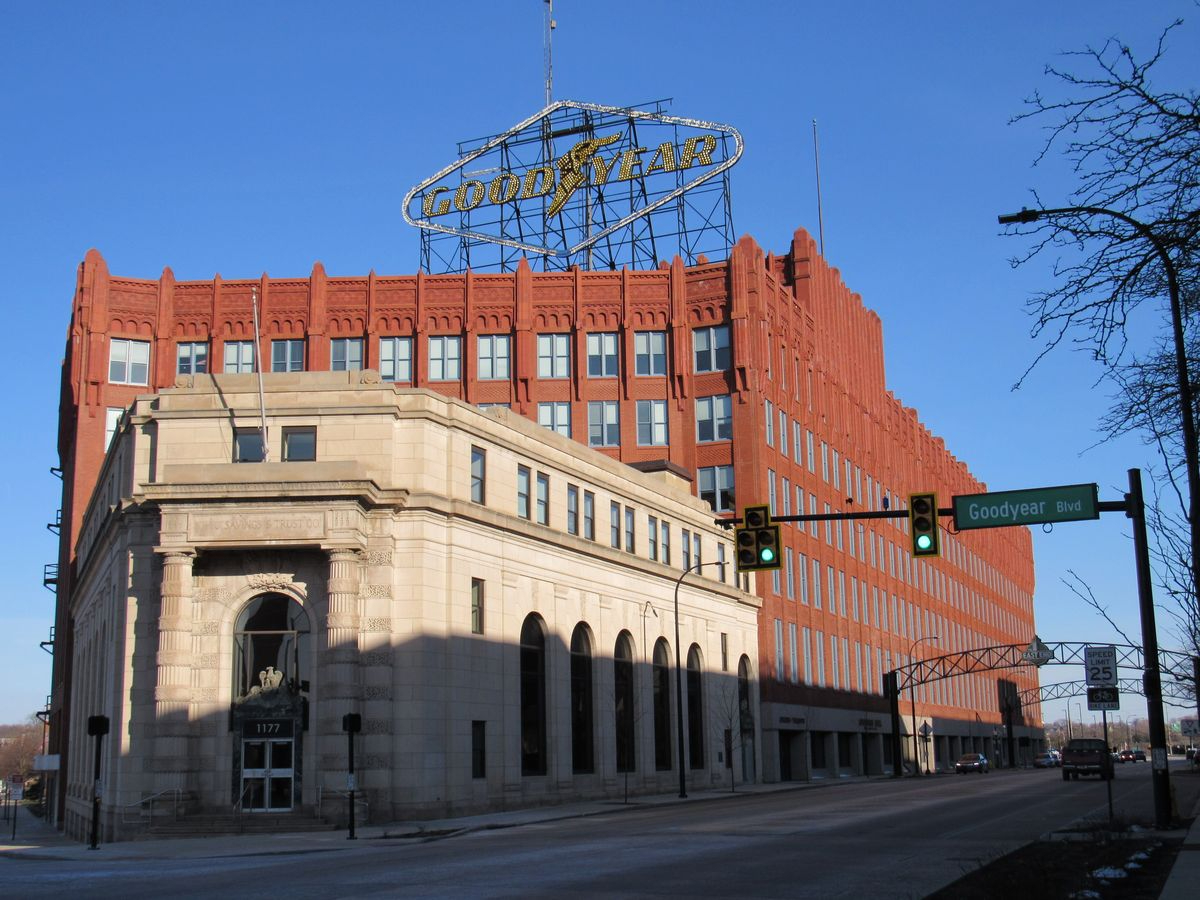 Akron Updates 7/16: New airline launches in Akron, local theatrical events announced and new plan being developed for Merriman Valley
Hello all, and welcome to another edition of NewsBreak's Akron Updates! This past week saw significant rainfall in the region that slowed down as the last vestiges of Tropical Storm Elsa finished winding their way through the region.
This week, the Akron-Canton Airport launched a new airline that boasts reduced rates, local theatrical events have been announced courtesy of Playhouse Square and Weathervane Playhouse and the City of Akron announced it is working with Cuyahoga falls to develop a plan for the scenic Merriman Valley.
Breeze Airways launches at Akron-Canton Airport
A year following a pandemic might seem like a strange time to launch a new airline, but Cleveland.com writer Susan Glaser had kind words about the setup of the planes and the provided amenities in her write-up of Breeze Airways' inaugural flight out of the Akron-Canton Airport to Charleston, South Carolina.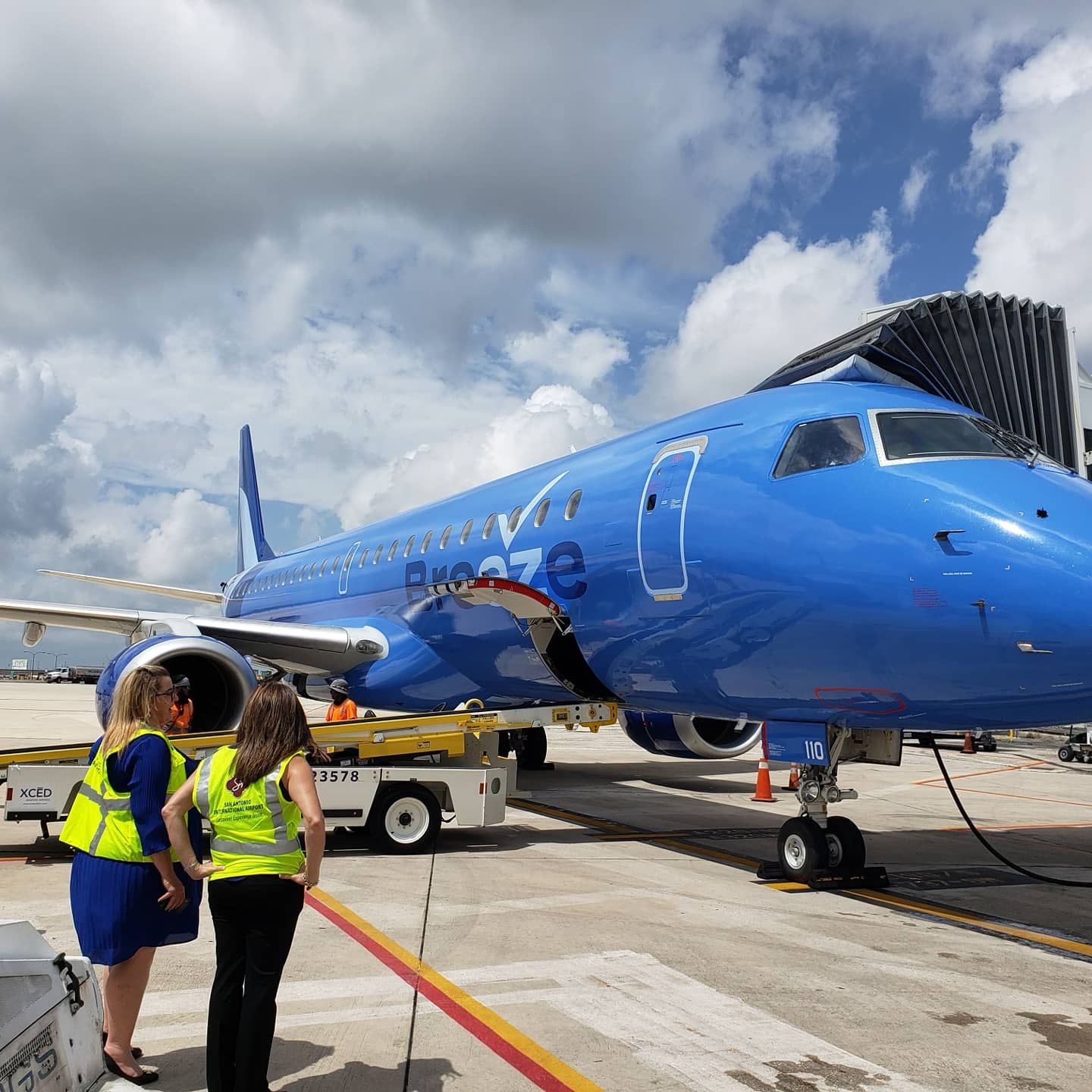 Playhouse Square, Weathervane Playhouse set to take the limelight in Akron
Cleveland arts district Playhouse Square announced on Wednesday that it will be bringing a series of musicals to the University of Akron's E.J. Thomas Hall starting this October, per WKYC. Standout picks include Sara Bareilles' adapted musical "Waitress," which starts the season off on Oct. 8 and 9, and the classic "Hairspray" on April 12 and 13.
Tickets go on sale July 28, with season prices ranging between $40 and $295.
Sooner than that, the Weathervane Playhouse at 1301 Weathervane Lane in Akron is welcoming donors, volunteers and lovers of the stage to attend its Rooster Booster Thank-You Fest between 5 and 8 p.m. on Aug. 13.
A simultaneous fundraiser and get-together held on the theater's lawn, the event's description states that it's set to include a performance from the band Murphy's Law, with hot dogs from the Stray Dog Cart and drinks available for purchase.
The Akron Beacon Journal reports the Weathervane is set to kick off its 87th season with a run of "Kinky Boots" between Sept. 30 and Oct. 24. The musical, adapted from a book by Harvey Fierstein and featuring music and lyrics by Cyndi Lauper, was actually set to be the playhouse's last show before the pandemic closed the theater in March 2020.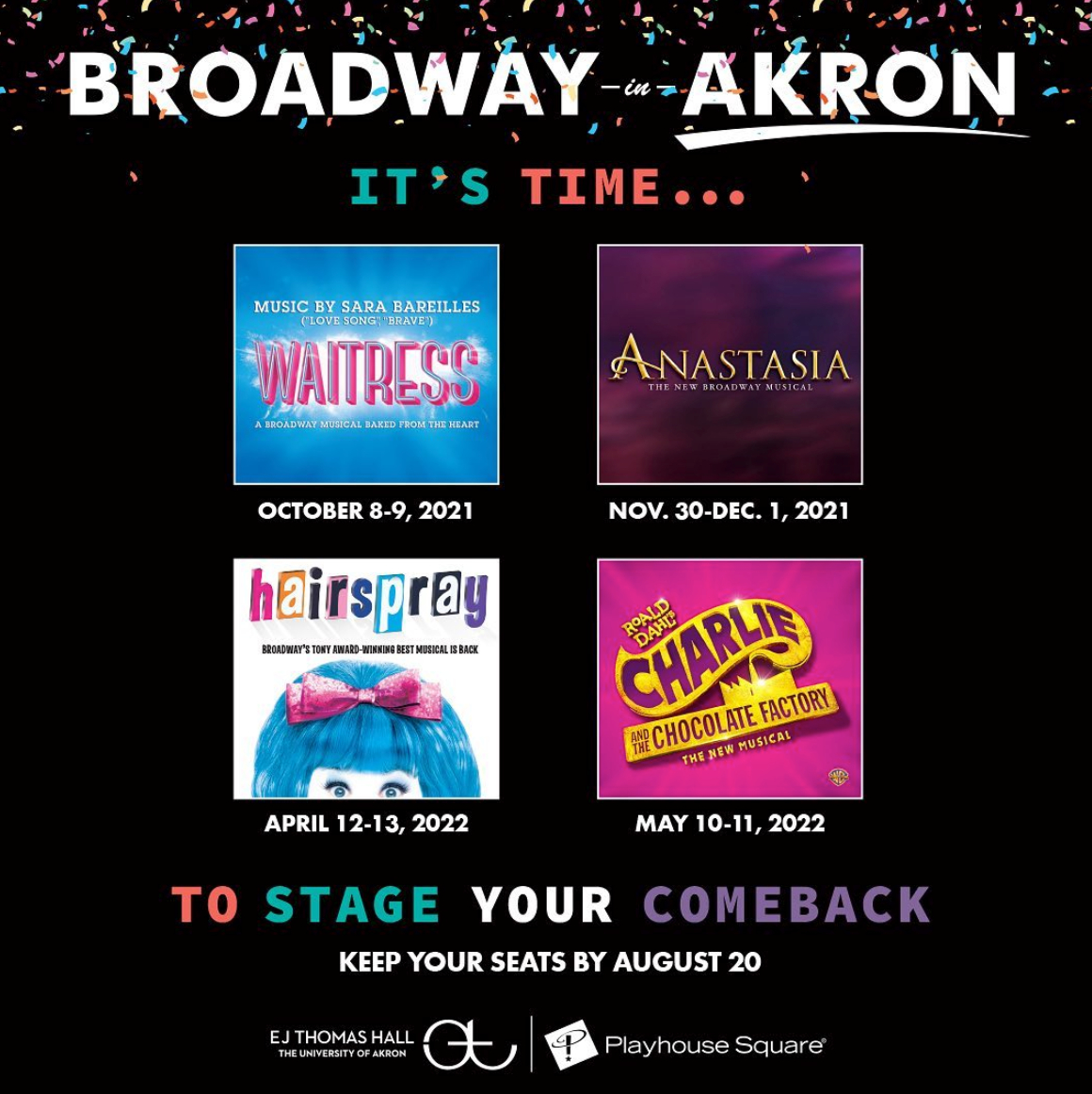 Akron, Cuyahoga Falls collaborating on new development plan for Merriman Valley
Merriman Valley, the stretch of land in North Akron to the northwest of downtown, has long been a popular recreational spot for outdoors enthusiasts, shoppers and diners, but the two cities surrounding it are now looking to connect it to Cuyahoga Valley National Park.
According to News 5 Cleveland, Cuyahoga Falls and the City of Akron held a virtual workshop on Thursday evening to collect public input as to what area residents would like the master plan to address.
"There's very irregular boundaries between the cities," Cuyahoga Falls Mayor Don Walters elaborated. "So it had to be really both of us or none of us. I've lived here my whole life. I don't know that there's ever been anything like this with Akron."
Possible changes may involve new pedestrian and bike trails to help encourage new stores and dining establishments.
"The Valley is blessed with significant natural amenities, being at the doorstep of our national park," Akron Mayor Dan Horrigan said in a release, per Cleveland.com. "It also has significant potential as a well-planned retail, residential and entertainment hub."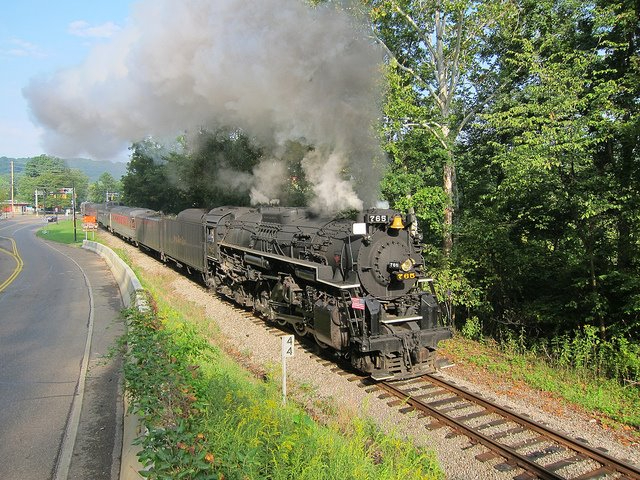 In other news...
Events in and around Akron this weekend
Friday, July 16:
Saturday, July 17:
Sunday, July 18:
Sad Lebron pic of the week: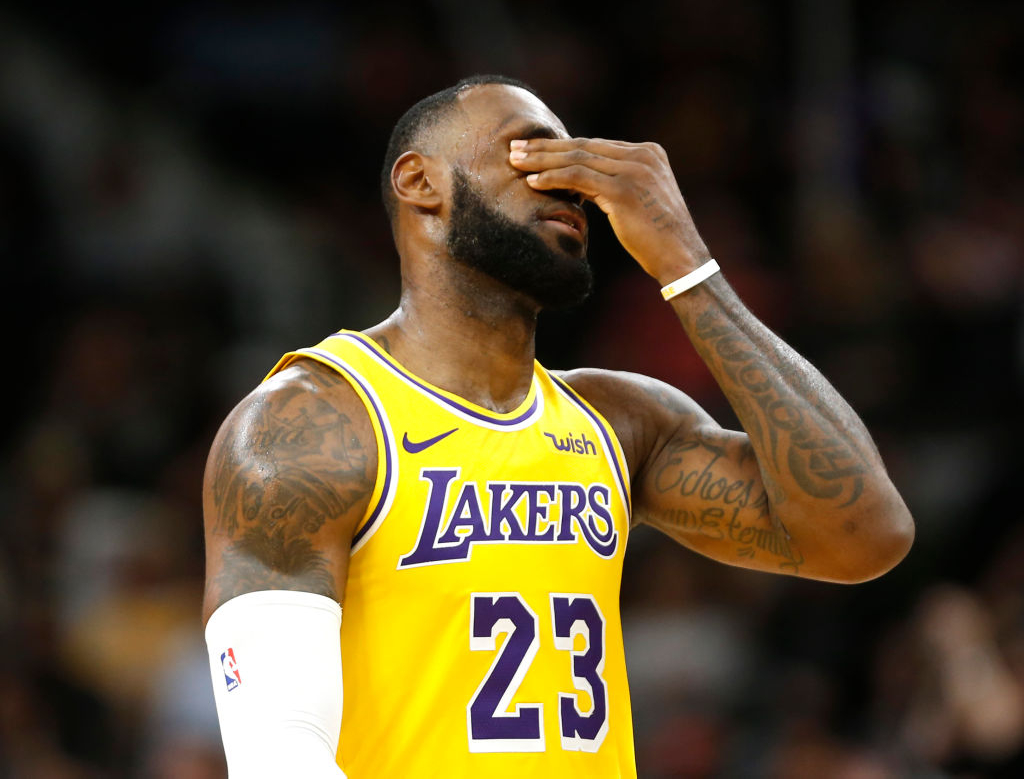 This week's sad LeBron James picture shows The King facepalming during a game against the San Antonio Spurs at AT&T Center in Texas on Oct. 27, 2018. The culprit? A turnover to the Spurs.