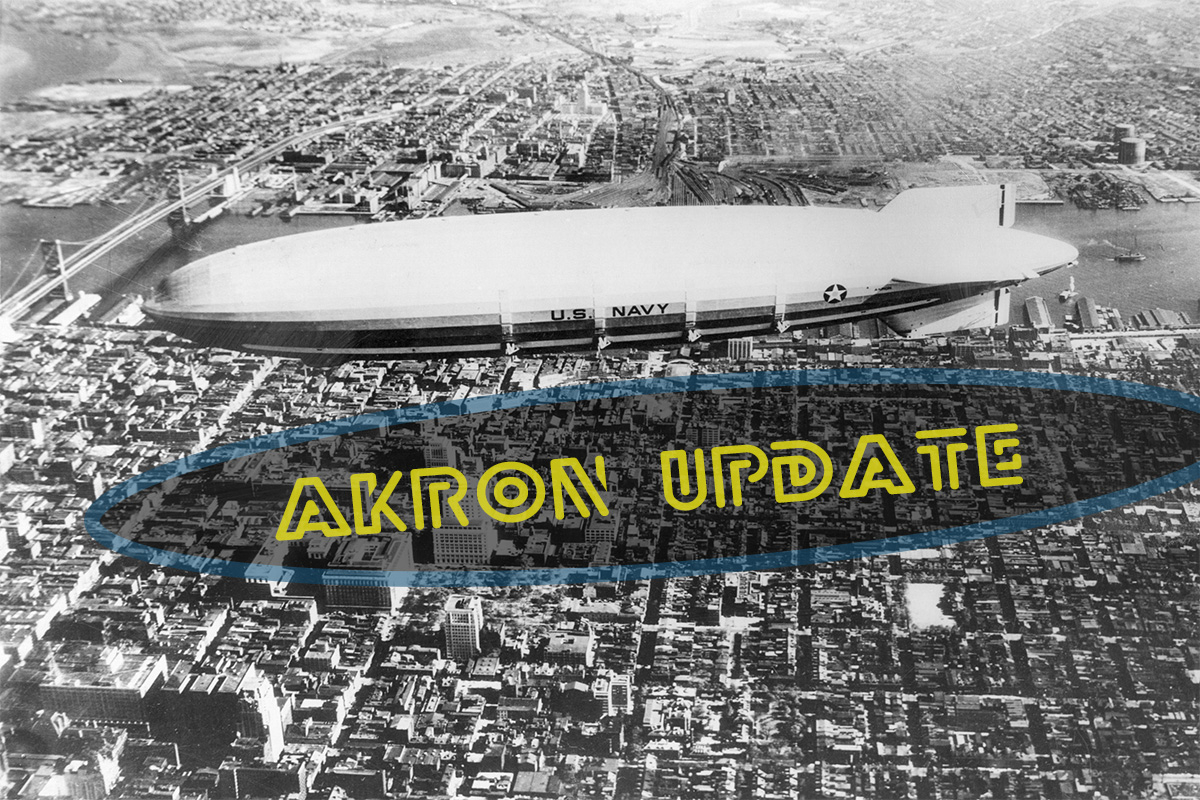 Happy Friday, Akron. It's been a long week but a few days of relaxation are right around the corner.
This week's newsletter has news of LeBron James's latest children's book, set at his Akron-based I Promise School, as well as the acquisition of a long-running local fast food joint by the owners of an area cafe. We also talk COVID-19, reporting on various Akron businesses, venues and events that will require proof of vaccination, and also update you on the latest numbers reported in Ohio. Let's dive in, shall we?
"We Are Family:" LeBron James releases second children's book based in Akron
For the second year in a row, NBA celebrity LeBron James has co-authored a children's book based at Akron's I Promise School, an elementary building that's specialized in providing educational resources to at-risk youth through the LeBron James Family Foundation since it opened in 2018.
Titled "We Are Family," the Akron Beacon Journal and News 5 Cleveland report that the 256-page book hit store shelves Tuesday for the price of $17.99, or $9.99 for an eReader-friendly version. It serves as a sequel to the aforementioned 2020 "I Promise" picture book, which was also published by HarperCollins. That book managed to reach #1 on The New York Times's #1 Best Sellers List.
The new story, penned by James and Kansas City sports journalist Andrea Williams ("Baseball's Leading Lady," "Fourth Down and 50") follows a group of five friends who attend the Market Street public school as they navigate the pitfalls of student life. While the previous picture book was palatable for children of all ages, the latest romp is more word-heavy and intended for middle-grade students, or kids between the ages of 8 and 12, per MasterClass.
James explained the book's message in an April press release that dropped when the tome was first announced:
Everyone has a story and unique set of challenges they're going through that we don't hear about. 'We Are Family' shows how an unlikely group of kids comes together to chase their dreams, despite having the odds stacked against them. It's an important story of family, purpose and perseverance in the face of adversity that I hope inspires everyone who reads it to never stop dreaming and believing in what they're capable of.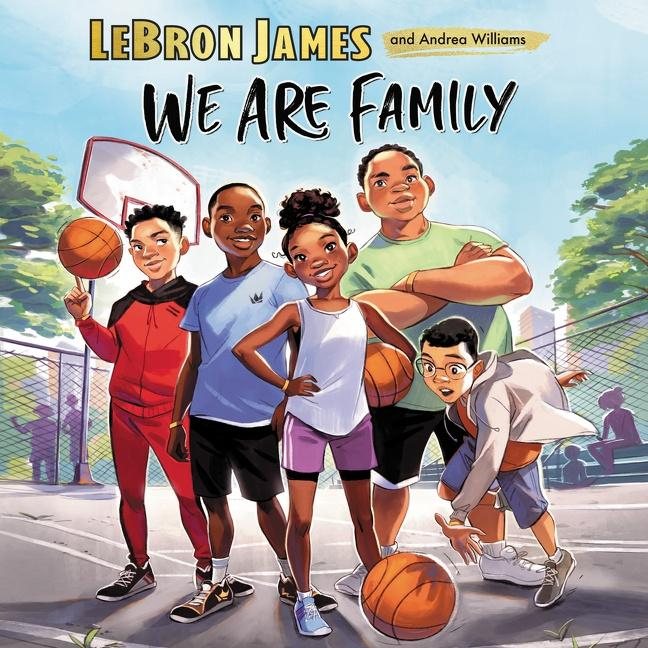 Bob's Hamburg gets 2nd revival from local restauranteurs
Akron's own Swensons Drive-In may have perfected the fast-food ordering process since it popped up in 1934, but nothing beats the classics.
That's why the owners of Stray Dog Cafe downtown have recently announced plans to purchase, own and operate Bob's Hamburg, reviving the restaurant for the second time in two years. The vintage burger spot with the abbreviated name has been serving beef patties and dogs at its 1351 East Ave. location since its doors opened in 1931.
The latest news follows a strange year for the American-style diner, which lost co-owner Josh Sines following his unforeseen death in March, per the Akron Beacon Journal. Prior to that, the same paper reported on New Year's Eve 2020 that Bob's had expanded for the first time ever, opening a new Bob's Hamburg2 (or Bob's Hamburg Squared) location inside Ray's Pub in Highland Square.
Sines's death was hard on the restaurant, closing both locations for a brief period until Stray Dog stepped in. The 2019 Akron mayoral candidate had only recently purchased the Akron staple alongside local event promoter Jeremy Caudill to keep it from closing in 2019. Now, new owners Charly Murphy and Alicia Kennedy are looking to do the same, folding the original brick building and new Ray's Pub location into their two Stray Dog Cafe locations.
The duo currently operates cafes out of the original 75 S. Main St. location as well as the Akron-Summit County Pubilc Library. A third Stray Dog is set to take over the cafe space at Bounce Innovation Hub in Canal Place on Sept. 7, according to the ABJ. Murphy and Kennedy also own a series of hot dog carts and sell Stray Dog mustard and Akron pickles wholesale.
"I am beyond thrilled to be a part of it," said Kennedy, whose grandfather and father both found employment at Bob's over the years. "I feel emotional that I can say that I'm a part of the legacy of Bob's Hamburg."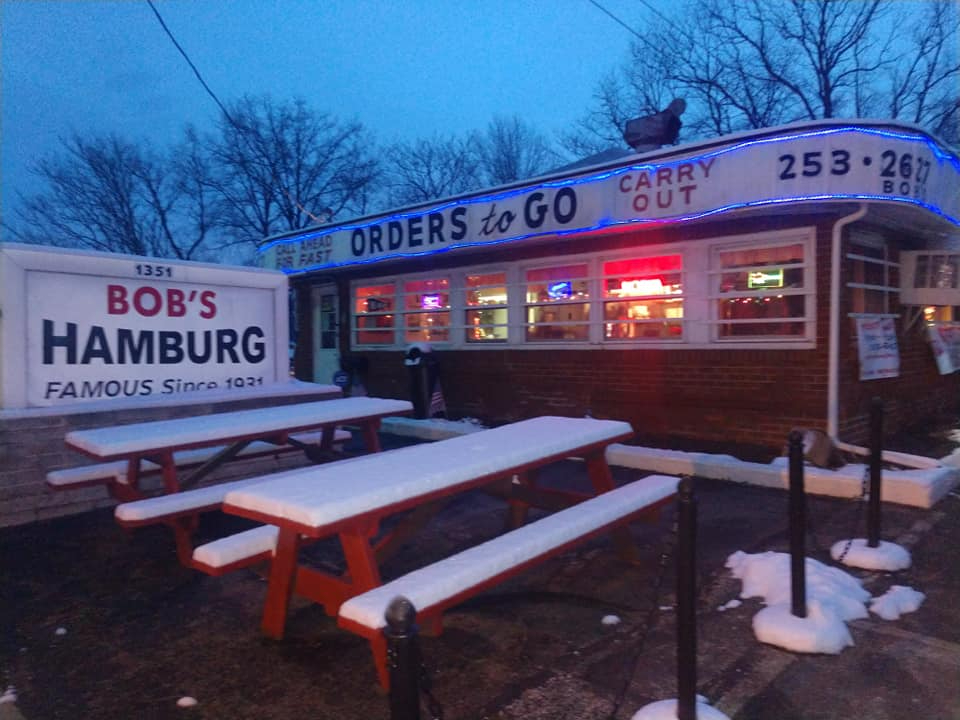 Akron Marathon, local music venues require proof of vaccination or negative tests
As the Centers for Disease Control and Prevention reported averages of around 6,000 new coronavirus cases per day in Ohio this week (numbers not seen from the state since late January, per Cleveland.com) more than a dozen Northeast Ohio event and music venues are requiring guests to show proof of vaccination against the virus or a negative COVID test.
The Akron Beacon Journal reports that The Agora, Musica and the Nightlight in Akron are asking guests to come equipped with documentation proving they're healthy in order to participate in group environments. Blossom Music Center in Cuyahoga Falls will begin mandating vaccination proof or tests for all of its shows starting Oct. 4, according to FOX8.
"Basically, you walk in and you show either your proof of a negative test within either 48 or 72 hours of opening… Or you show your proof of vaccination," Jill Bacon Madden, owner of Jilly's Music Room on North Main Street, told The Devil Strip.
While the policy shifts from venue to venue, patrons will be able to use either physical or digital copies of their vaccination cards in order to gain entry. Digital and analog test results will also be accepted, but they must provide the type of test administered, the health provider or entity responsible, the date of the test and personal identification information.
Spectrum News also reports that participants in the Akron Marathon, Half Marathon and Team Relay events on Sept. 25 must also submit vaccination information or a negative test three days in advance.
Masks will be encouraged but not required at each venue. See the full list of concert sites requiring coronavirus-related documentation below: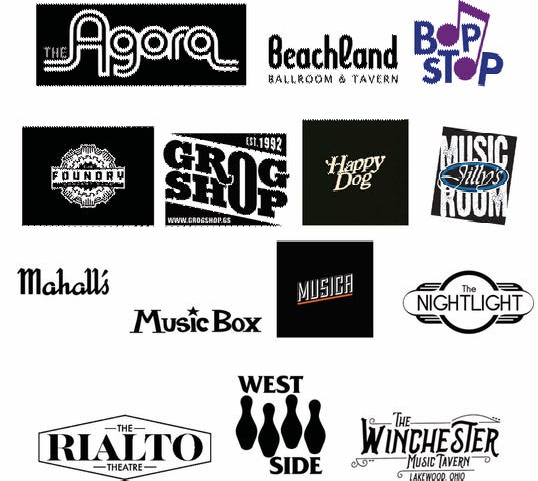 COVID on the rise: Over 6,000 new cases reported in Ohio Wednesday
Daily case averages for COVID-19 are reaching levels that haven't been seen in Ohio since last winter, with Cleveland.com reporting that the Ohio Department of Health certified 7,102 new cases of the coronavirus on Wednesday. The actual number was 6,081, with 1,021 of the cases confirmed by an Ohio disease lab that had a large backlog of old tests.
Even without the tardy tests, the last time Ohio had this many cases was on Jan. 21. Other ODH data from Wednesday shows that 242 people had been admitted to the hospital and 25 had entered intensive care units due to COVID.
In other news...
Events in/around Akron this weekend
Friday, September 3:
Saturday, September 4:
Sunday, September 5: