Akron Updates 9/17: Akron Greek Fest, marathon and First People's Day previewed, Hudson school board asked to resign, plus news on the COVID front
Hello Akronites, and welcome to the third September edition of NewsBreak's Akron Updates!
It's hard to believe we're nearly to October, but any feelings of trepidation are sure to melt when you take a look at the events we're previewing today. This week's 'letter is pretty heavy on upcoming goings-on, with the 2021 Akron Greek Fest 2021, Akron Marathon and North American First People's Day all coming in the following weeks.
But we also managed to include news of some controversy at a local school district as well as the latest COVID-related headlines to watch in the 330 area code.
Say "Yassou" to in-person Greek food and entertainment, Akron! Per the Akron Beacon Journal, the Annunciation Akron Greek Orthodox Church transformed 2020's local Hellenic culture event into a drive-thru-only affair due to the pandemic, but this year the tzatziki will once again flow in a communal atmosphere.
Taking place at the 129 South Union St. church between Thursday and Saturday, guests will be able to dig into any of 23 different entrees and desserts on the menu. And country fair gyros these are not; the baklava has paper-thin layers, the fried smelts (small fish found in the North Atlantic ocean) are crispy and the grape leaves are near-bursting with rice.
Visitors to this year's festival once again have the option of ordering to-go festival food if they feel safer, with pickup times between 11 a.m. and 8 p.m,. with wine and beer also available for purchase. Regular hours of admission are between 11 a.m. and 9 p.m. on Thursday and 11 a.m. to 10 p.m. for Friday and Saturday's dates.
The music comes courtesy of Aegean Odyssey, the Orthodox church's in-house band of five, as well as a solo artist named Dimitri, who will both play daily. The church's Akron Annunciation Dancers, meanwhile, are scheduled to show off authentic and keenly-choreographed Greek Folk Dancing.
All that Greek food might leave Akron residents wanting to stretch their legs a bit; fortunately, the Akron Marathon Race Series concludes the following weekend with its full marathon, half marathon and relay race events taking place Sept. 25. For the 19th annual race, runners will again find themselves following the race's painted "Blue Line" route, which runs the full, 26.3-mile route.
Akron's marathon may have most recently made headlines for requiring participants to submit proofs of vaccination against COVID-19 or negative test results, but organizers have no intention of canceling the event or making it a virtual event as they did last year.
Runners can submit their vaccination proof at any time leading up to the event, while the negative result needs to be within 72 hours of the races' start time at 7 a.m, according to News 5 Cleveland.
"In order to ensure the race experience that our runners expect — including the Finisher's Festival —we have to make certain of their safety first and foremost," Akron Marathon Charitable Corporation President Anne Bitong explained in a press release announcing the precautions. "I want to express my gratitude for our team, the City of Akron, and Summit County, along with our sponsors and volunteers who have been working together on the detailed logistics of the event."
Bitong went on to say that event amenities like fluid stations and packet distributions have been revised to make the event safer for runners and organizers. The upcoming races were preceded by an 8K and 1-mile run on June 25 and a Goodyear-sponsored half marathon in August.
North American First People's Day events, Oct. 1-4
In honor of the legacy and cultural heritage of America's very first settlers, Akron will be getting a new, Native American-focused art exhibit and Summit Metro Parks will be hosting a guided walking tour exploring Indian history at Sand Run in early October. The events will take place as part of the city's North American First People's Day, which also includes a walk in solidarity across the Portage Path.
First People's Day is Akron's version of Indigenous People's Day, a new holiday that has been emerging nationally as an alternative commemoration to Columbus Day, which typically takes place the second Monday in October, per Smithsonian Magazine. The thought process is to reverse the damage done by the celebration of the "new world" discoverer, whose actions led to the deaths of hundreds of thousands of Native American settlers.
While the typical holiday would take place on Oct. 11 this year, the Rubber City version — ratified by the Akron City Council in 2018, per Akron.com — will see the majority of its related events taking place Oct. 1 through 4.
Claire Heldman's "Lakota Wiá" Art Exhibit, Oct. 1, 2021, through Jan. 29, 2022: Local artist Claire Heldman is getting ready to display her "Lakota Wiá" art exhibit at the University of Akron's Cummings Center for the History of Psychology. The Lakotan painter/illustrator is a Cuyahoga Falls resident whose heritage serves as the inspiration for her art (her full name ends with Oyate Wankan Wiá, which translates to "The People See Her Woman," according to the Downtown Akron Partnership).
"I endeavor to bridge cultures through art with the hope to bring a better understanding of
individuality among all races," explained Heldman, whose work often uses found materials like cow
skulls, horsehair and leather to pay homage to her roots. An opening reception opens the exhibit
between 4 and 7 p.m. on Oct. 1.
Guided Towpath Trail walk at Sand Run Metro Park, Oct. 3 at 11:30 a.m.: Hikers are expected to gather at the Big Bend Trailhead for a walk over to the northern extremities of the Portage Path for this guided walk. The educational tour is lead by an archaeologist from the Summit Metro Parks system as well as Peter Jones, a clay sculpturist of the Onondaga Nation in New York, who erected a large statue along the path in 2003.
5th annual Portage Path Walk, Oct. 3 at 2 p.m.: "The walk has been successful and is growing," explained David Lieberth, Summit County historian and former deputy mayor of Akron, adding that the walking path enjoyed by many area residents today was first built by Indigenous people to carry goods and messages between local communities.
The 1-kilometer walk, then, traces the steps that many Indian people walked between the Cuyahoga
and Tuscarawas rivers in the hopes of helping walkers to empathize with the people who built the
trail. It garnered 260 participants during its last in-person outing in 2019. It takes off from the Perkins
Stone Mansion at 550 Copley Road starting at 2 p.m. on Oct. 3.
First People's Day virtual panel, Oct. 4 at 7 p.m.: The Akron-Summit County Public Library will conclude this year's First People's Day festivities by assembling historians and artisans from the preceding events for one final, hour-long panel discussion via Zoom. Guests include Heldman, Jones, a Seminole resident named Shanae Leone, Menominee member Lenore Waukau and other guests representing Native American women.
The Portage Path Collaborative also has various educational events and activities scheduled to take
place throughout Oct. 4 in classrooms at school districts throughout Summit County.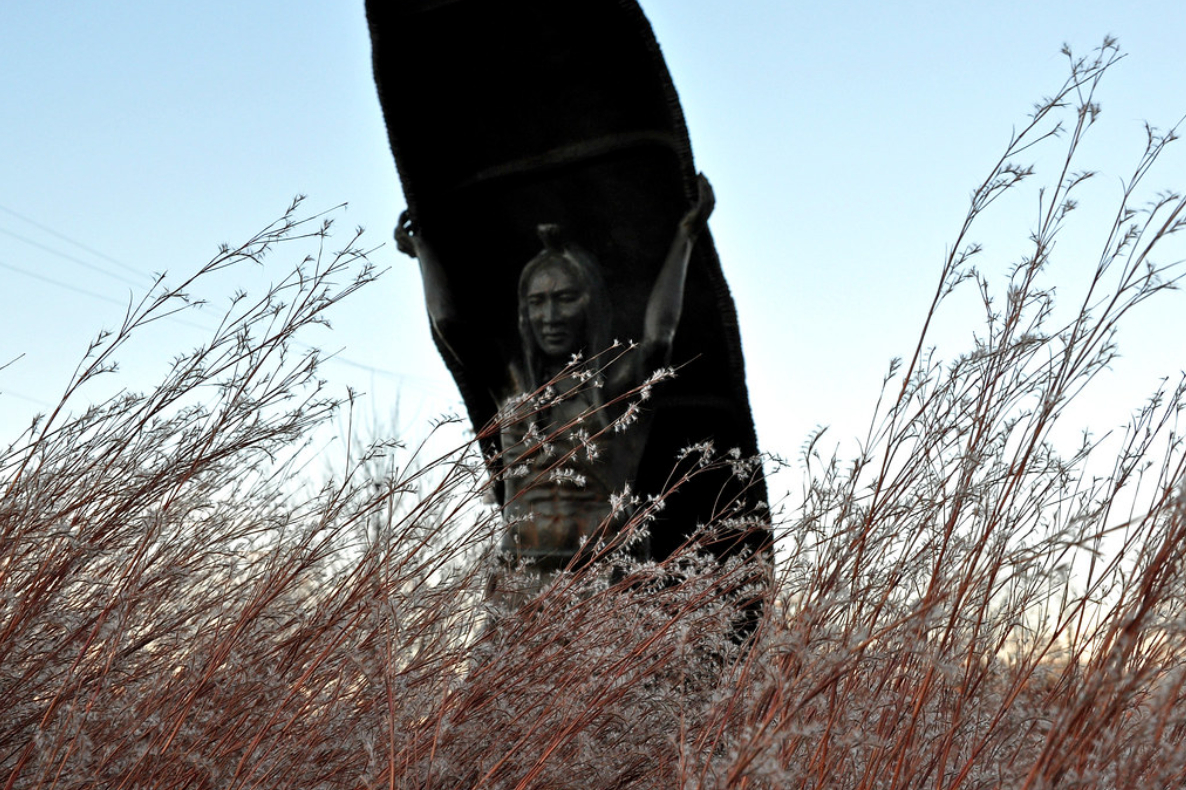 'Child pornography:' Hudson mayor, parents encourage school board to resign over inappropriate writing prompts
Hudson City Schools officials, parents and Hudson Mayor Craig Schubert are calling on all five of the district's school board members to leave their positions over a book of writing prompts distributed to students.
The Akron Beacon Journal reports that Schubert said one judge referred to "642 Things to Write About," which Hudson teachers handed out to students taking a college preparatory writing class, as "child pornography."
Parents also spoke out against some of the following prompts, which are intended to work as idea-generating passages designed to encourage creative thought, according to Cleveland.com:
Choose how you will die.
Write a scene that begins: 'It was the first time I killed a man.'
Describe your favorite part of a man's body using only verbs.
You have a dream that you've murdered someone. Who is it, how and why did the murder happen, and what happens afterward?
You are a serial killer. What TV shows are on your DVR list? Why?
Write a sex scene you wouldn't show your mom.
Rewrite the sex scene from above into one that you'd let your mom read.
You have just been caught in bed by a jealous spouse. How will you talk your way out of this?
Write a sermon for a beloved preacher who has been caught in a sex scandal.
Describe a time when you wanted to orgasm but couldn't.
Ten euphemisms for sex.
You are a brand-new suicide-hotline counselor. Describe how you feel during the course of your first call.
Write a letter from the point of view of a drug addict.
Drink a beer. Write about the taste.
"It has come to my attention that your educators are distributing essentially what is child pornography in the classroom," Schubert told the board at their Monday evening meeting. "I've spoken to a judge this evening and she's already confirmed that. So I'm going to give you a simple choice: either choose to resign from this board of education or you will be charged."
It's possible that the teachers didn't vet the book, described on Amazon as "a collection of outrageous and witty writing prompts," before handing it to students to complete. HCS Superintendent Phil Herman called the prompts "inappropriate and offensive" in a prepared statement and added that none of the writing prompts were ever required for the class.
Teachers have since asked students to return the books, which they've used to teach similar courses in the past.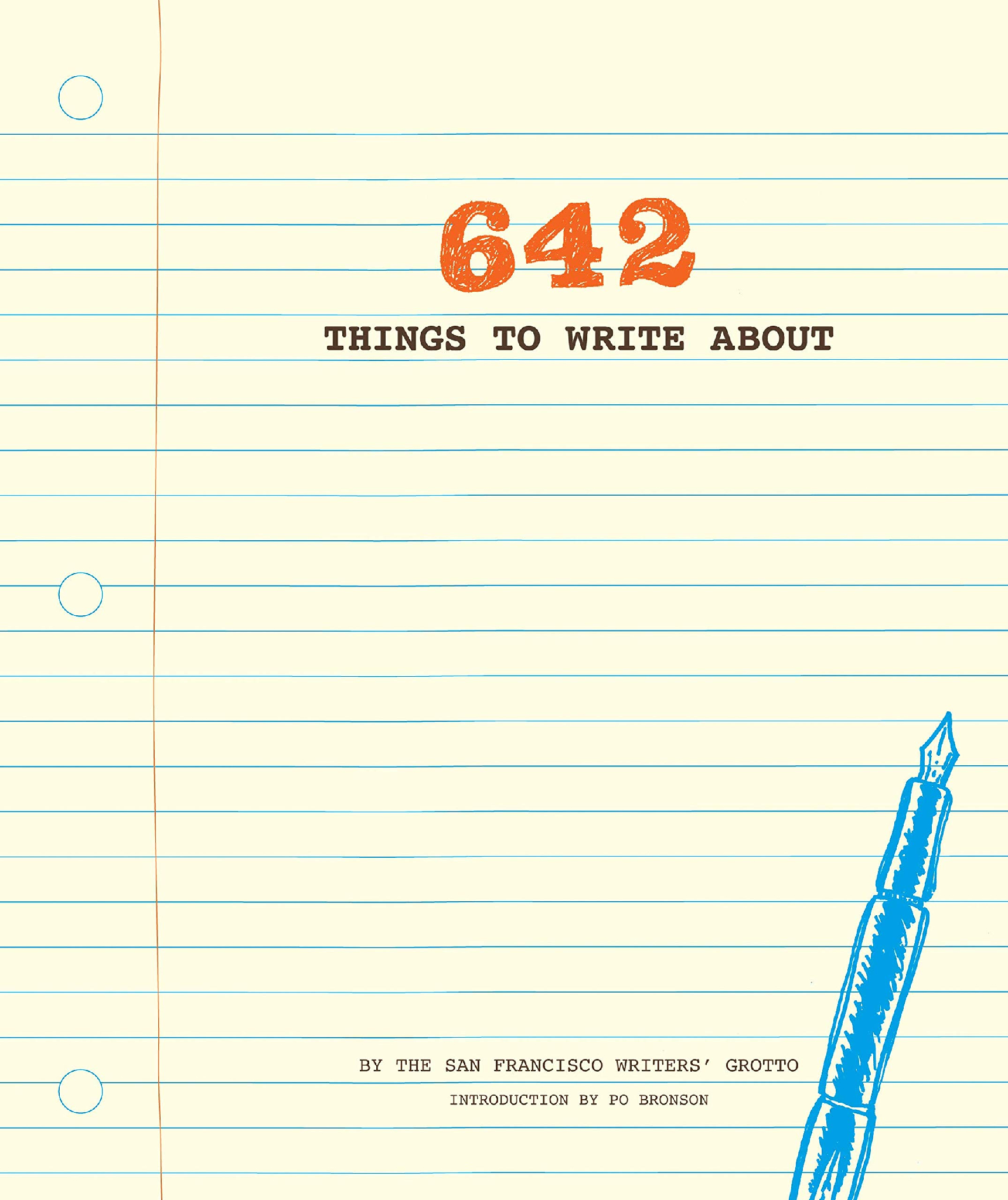 COVID-19 roundup: Akron Mayor considering citywide mask mandate after 7,747 cases reported Wednesday
Akron Mayor Dan Horrigan said last week that city officials are considering strategies to reduce the spread of the coronavirus, including a citywide mas mandate.
"We have no immediate plans to institute a mandate. However, we are having conversations right now with Summit County Public Health, our hospital systems and other stakeholders regarding the efficacy and necessity of such a potential mandate for our community," he added.
As of Thursday morning, the Ohio Department of Health had most recently reported 7,747 new cases of COVID-19 in the state between Tuesday and Wednesday.
On Tuesday, Ohio Gov. Mike DeWine issued a direct appeal to all school superintendents in the state, asking them to mandate face coverings "during this very dangerous surge" of the virus via Twitter.
In other news...
Events in and around Akron this weekend
Friday, September 17:
Saturday, September 18:
Sunday, September 19: